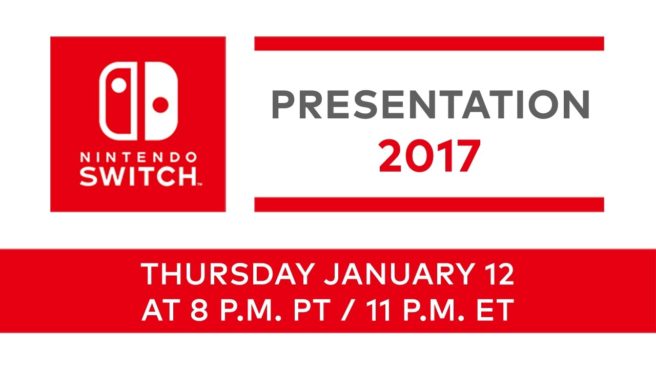 All of the details surrounding the Nintendo Switch Presentation 2017 are starting to come into form. Within the past couple of days, we've heard that the event will be broadcast in Japanese with English voiceover while Nintendo president Tatsumi Kimishima will be presenting. One of the final remaining uncertainties is how long it'll be.
Niconico appears to provide an answer. On the live streaming site's timetable, it shows an estimated length of an hour. That would make sense given how Nintendo's broadcasts tend not to be overly long. Past E3 presentations usually lasted about an hour, for example. The Nintendo Switch Presentation 2017 won't be an hour on the dot, but you can likely expect it to be finished in roughly that amount of time, going off of Niconico.

Nintendo's broadcast kicks off at 8 PM PT / 11 PM ET on January 12 (4 AM in the UK / 5 AM in Europe on January 13). We'll have a live stream and blog post on the site before it begins.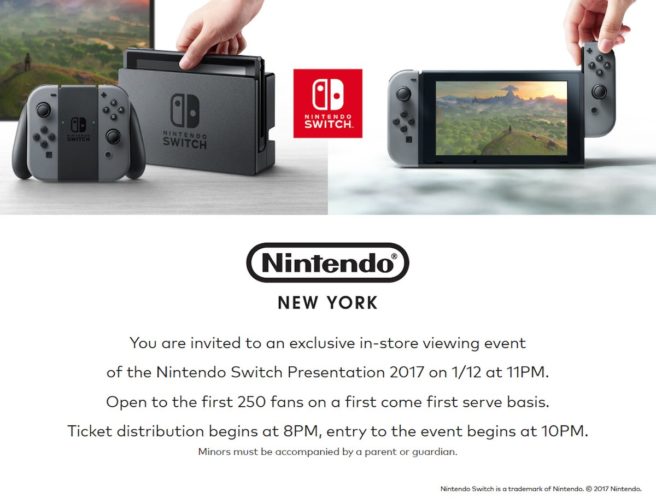 Nintendo NY is contributing to the hype of Nintendo Switch Presentation 2017, as a viewing event will be hosted at the store next week.
250 fans will be eligible to attend. Tickets will be handed out at 8 PM, and entry begins two hours later. Of course, the presentation itself starts at 11 PM.
The official Nintendo NY Twitter account posted the following today:
#NintendoNYC invites you to an in-store exclusive viewing event of the Nintendo Switch Presentation 2017 live from Tokyo on 1/12 @ 11PM. pic.twitter.com/DOe82tYRA9

— Nintendo NY (@NintendoNYC) January 6, 2017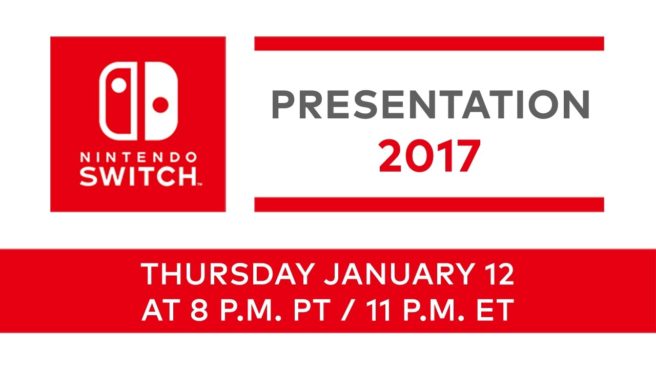 Ahead of the Nintendo Switch Presentation next week, the event's North American placeholder page is now up on YouTube. You can follow the countdown as the days progress and bookmark it for future reference. We'll also share it once again for our live stream / blog post next Thursday.
Here's where the stream will be held:
On another note, we're almost one week away exactly from the presentation!
Thanks to Jake for the tip.