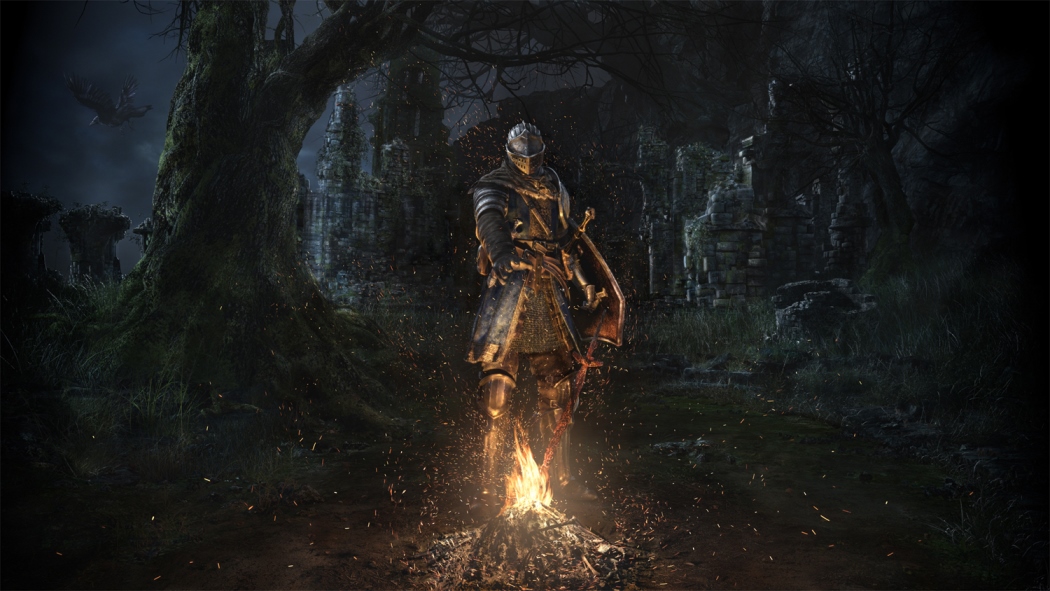 Among the coverage popping up for Dark Souls: Remastered today is a new article from IGN. The site outlines all of the differences between Dark Souls: Remastered and the original game in an easy-to-follow manner.
Here's the full rundown:
Back at GDC, Kosuke Yabuki and Hisashi Nogami delivered presentations on their Switch games. The two were the producers of ARMS and Splatoon 2 respectively.
The official GDC organizers now have both presentations online. You can watch the ARMS event below and the Splatoon 2 one here.
Thanks to David for the tip.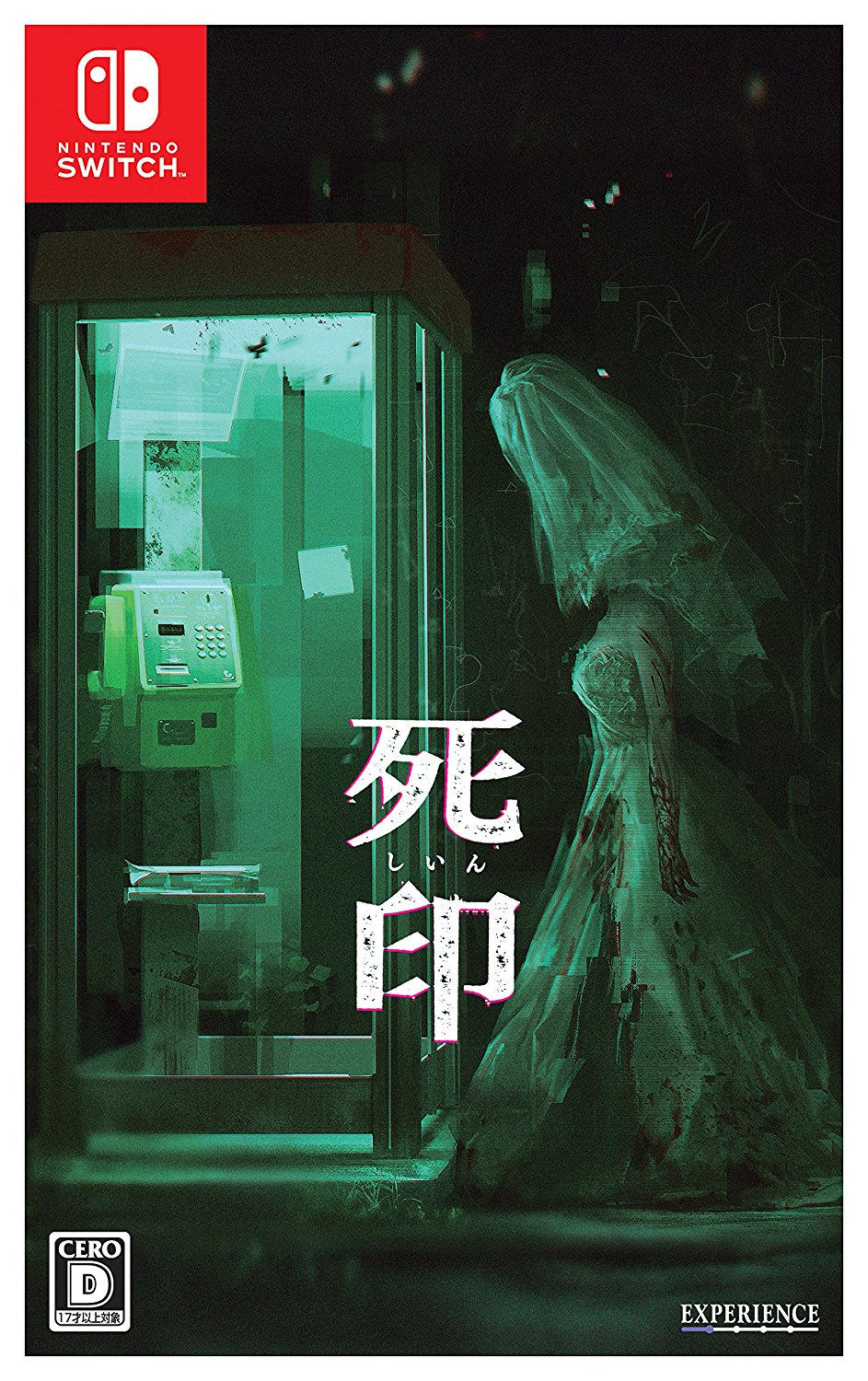 Thanks to a listing on Amazon Japan, we now have a release date for Death Mark. It'll be published on June 28, according to the retailer. Pricing is set at 5,184 yen.
Death Mark is a horror adventure game developed by Experience. Based on the PS Vita version that released last year, it'll include all content plus an additional episode.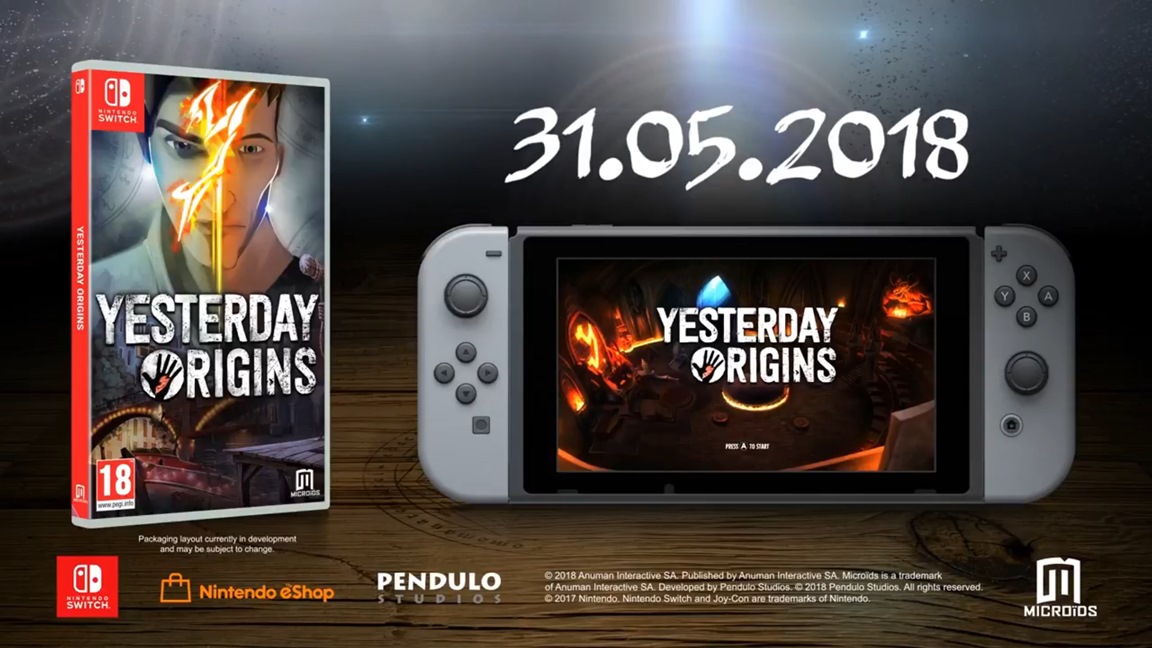 Following up on this week's retailer leak, Microids and Pendulo Studios have officially announced Yesterday Origins for Switch. The game will be available starting on May 31. A physical and digital release are planned.
In Yesterday Origins, players will partake in "an investigation full of twists and turns, solve complex puzzles and successively take on the roles of John Yesterday and Pauline Petit to discover the secret of immortality that many have sought before them."
We have further details and a Switch trailer for Yesterday Origins below.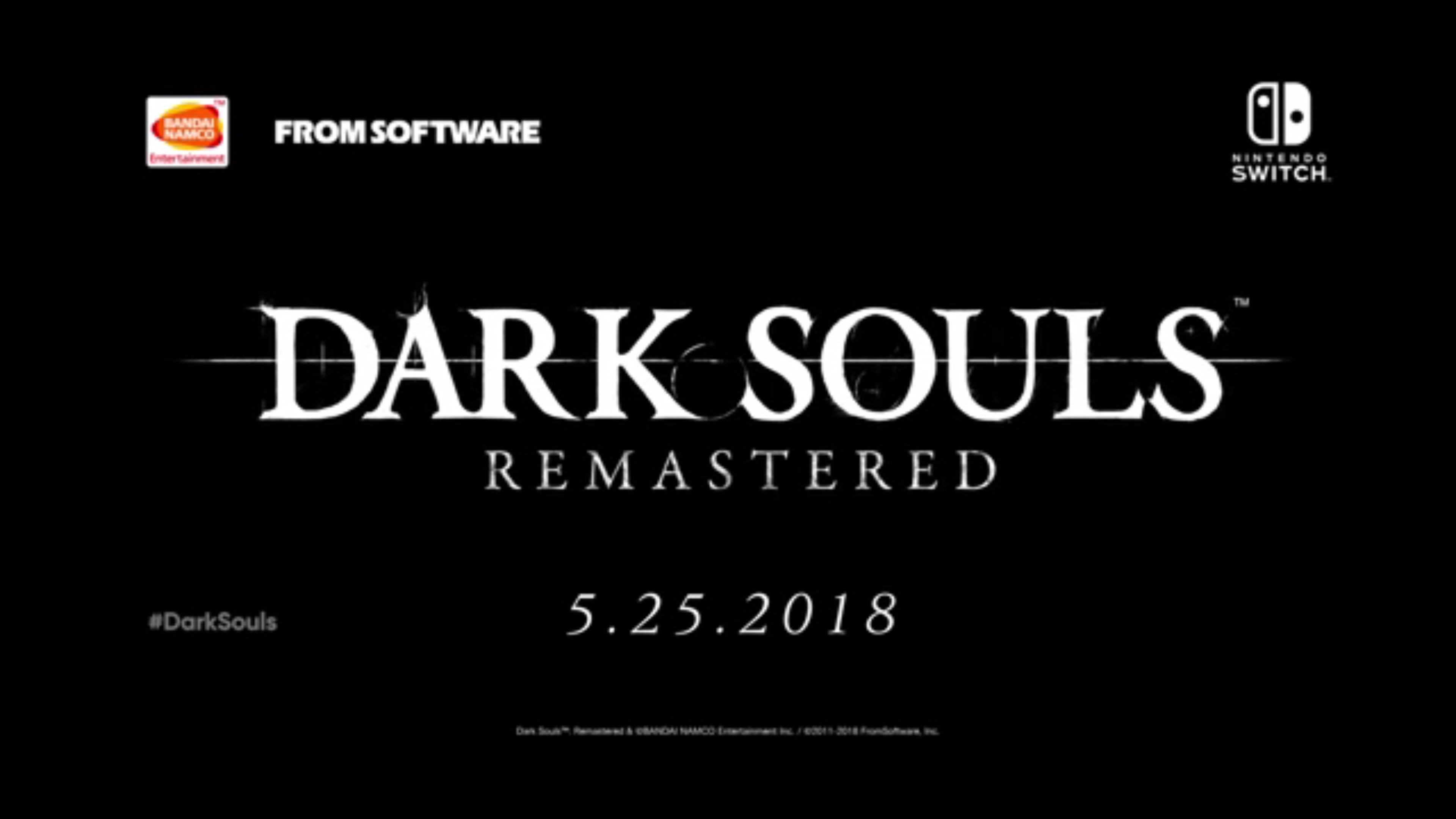 A number of outlets were able to go hands-on with Dark Souls: Remastered last week. Among them was USgamer, who is sharing new details about the release today.
Here's the full roundup of information: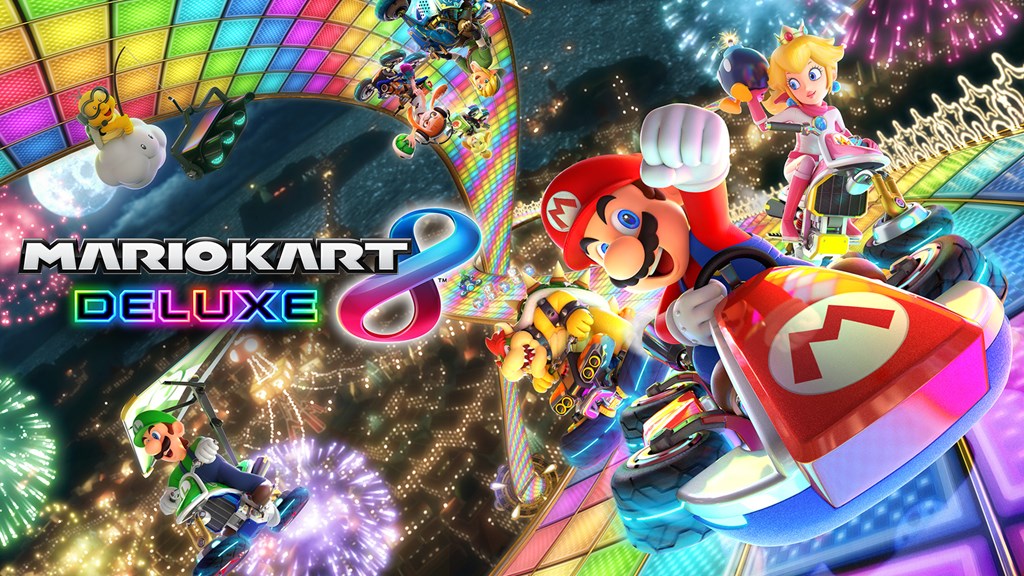 This week's Switch/ Wii U/3DS-specific UK software sales are as follows:
Switch
1. Mario Kart 8 Deluxe – Nintendo
2. Super Mario Odyssey – Nintendo
3. The Legend of Zelda: Breath of the Wild – Nintendo
4. Kirby Star Allies – Nintendo
5. Splatoon 2 – Nintendo
6. FIFA 18 – EA
7. 1-2-Switch – Nintendo
8. Mario + Rabbids Kingdom Battle – Ubisoft
9. Just Dance 2018 – Ubisoft
10. Sonic Forces – Sega
Wii U
1. Just Dance 2018 – Ubisoft
2. Donkey Kong Country: Tropical Freeze – Nintendo
3. The Legend of Zelda: Breath of the Wild – Nintendo
4. Wii Party U – Nintendo
5. Splatoon – Nintendo
6. Lego City Undercover – Nintendo
7. Super Mario Maker – Nintendo
8. Mario Party 10 – Nintendo
9. Paper Mario: Color Splash – Nintendo
10. Lego Marvel: Avengers – Warner Bros. Interactive
3DS
1. Detective Pikachu – Nintendo
2. Super Mario 3D Land – Nintendo
3. Mario Kart 7 – Nintendo
4. Pokemon Ultra Sun – Nintendo
5. Luigi's Mansion 2 – Nintendo
6. New Super Mario Bros. 2 – Nintendo
7. Pokemon Ultra Moon – Nintendo
8. Miitopia – Nintendo
9. Mario Party: Island Tour – Nintendo
10. Tomodachi Life – Nintendo
Source: Chart-Track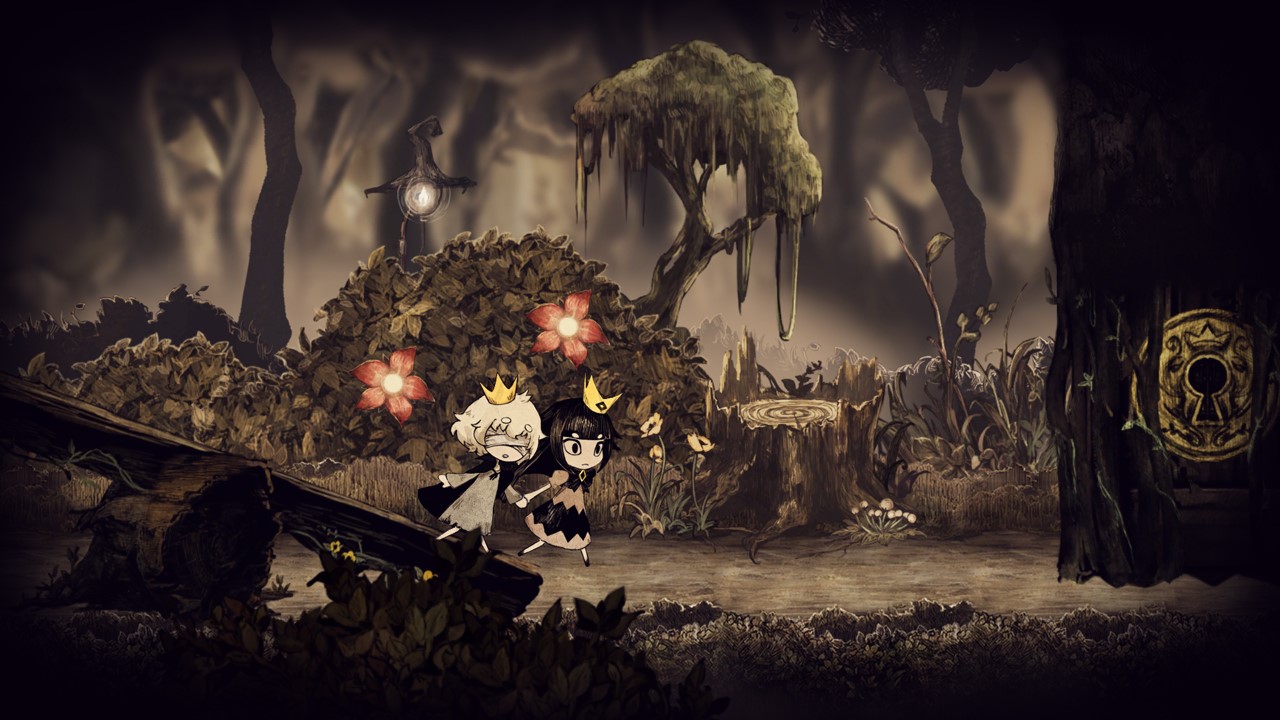 Liar Princess and the Blind Prince has received another small Japanese trailer showing off the game. The video shows off some of the cutscenes and gameplay with a great accompanying song in the background. Check the video out below.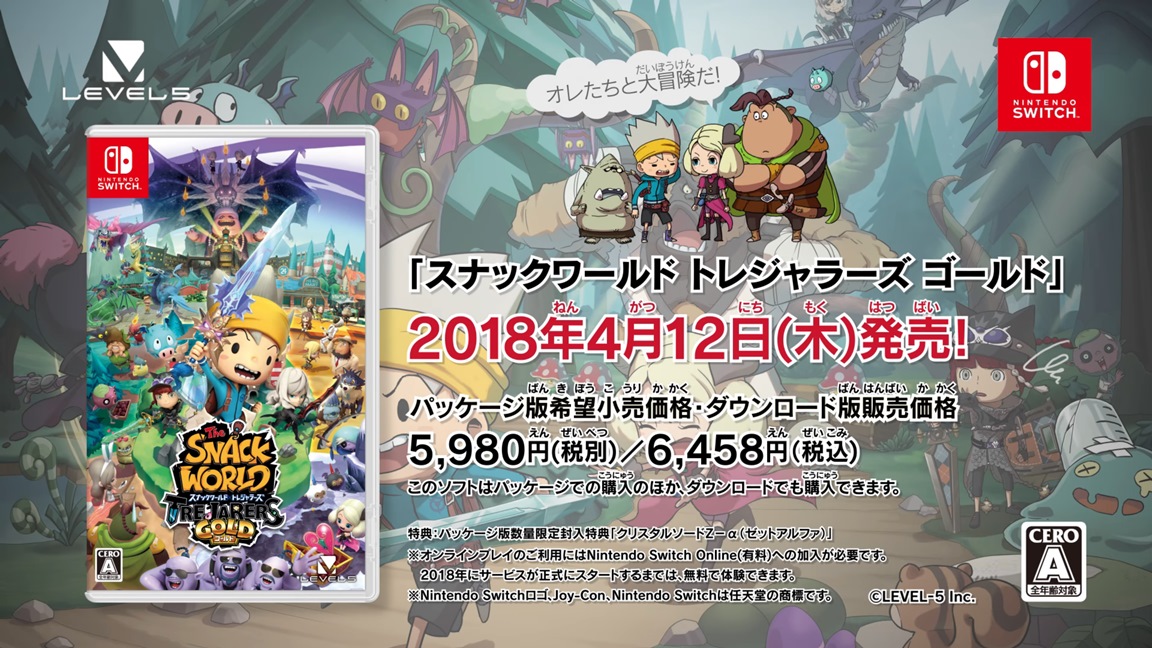 Level-5 is back with another commercial for The Snack World: Trejarers Gold, this one clocking in at 90-seconds in length. Check it out below.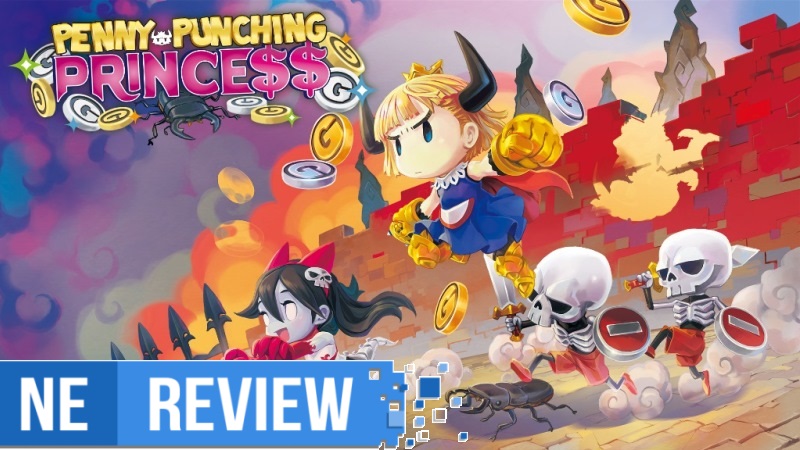 System: Switch
Release date: April 3, 2018
Developer: Nippon Ichi
Publisher: NIS America
---
Penny-Punching Princess checks all the right boxes in things I love: it's got arcade-inspired gameplay in which you'll brawl your way through dungeons (or castles) in a level, a section by section format that is reminiscent of classics like Double Dragon or Streets of Rage, a simple light and heavy attack button that you can mix and match for combos, and a very straight-forward approach in how to complete each level. Racking up points and cash so you can bribe, upgrade, and loot your way to victory is also an intriguing element, and the adorable pixel art style looks nice. However, all of the enjoyment is quickly interrupted thanks to non-intuitive controls, uninspired levels, repetitive gameplay, and a story that's so banal and aimless you'll find yourself either falling asleep to the dialogue or skipping the text entirely.