Spore Creatures (DS) – G
Bangai-O Spirits (DS) – PG
Monster Lab (Wii, DS) – G

"Honestly, I think the lack of AAA titles also has a lot to do with a lot of the 3rd parties simply being caught with their pants down. Triple A take a lot of time to develop; Many years in fact. For them to have been announced/released by now, it would have meant that they were in development/planning before/shortly after the Wii was released. However, nobody, besides Nintendo, expected the Wii sales to be so strong, and anyone who did should be buying lottery tickets.
However, the good news is, now that the industry has seen the rise of the Wii, I'm sure many plans and budgets have been shifted and adjusted, and triple A titles should be in their pipeline (though not ready to be announced). This means soon, you should be flooded with the titles from the franchises you're familiar with, and ones that aren't just spinoffs.
Have a little patience and faith in the little white console that could. I know I am. 'Lost'" – Community Specialist of Capcom Entertainment
There certainly is validity to these words. Twilight Princess alone took years to create and went through many tweaking/perfection processes. The same goes for Super Mario Galaxy and Metroid Prime 3. It definitely is likely that AAA titles are in development if you're a believer in this type of development process.

Sonic Unleashed is more than a few months away from releasing, but a game guide has already popped up. Giant online retailer Amazon has a listing for a Prime guide named "Sonic World Adventure: Prima Official Game Guide." A bit of research shows that on Prima's preview page for the strategy guide shows that Sonic World Adventures will be available for the Playstation 2, Playstation 3, XBox 360, and Nintendo Wii. Moreover, the guide will be launching right alongside the already planned November 4 video game release date. There's a pretty good chance that Sonic World Adventure is Sonic Unleashed, although it is possible that this was a mistake on the part of Prima.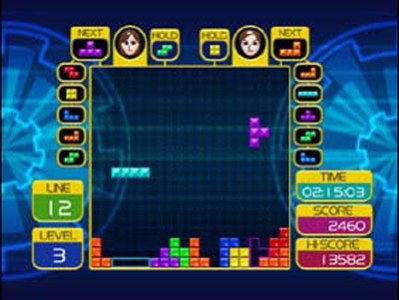 Tetris was originally scheduled to launch this July in Japan, but the game has been delayed. Tetris Party – as it is now called – will be launching at an unspecified date. Rumors for the game's delay include a chance that the game will support the Wii balance board.

Tom Clancy's H.A.W.X. has been rumored to be in development for the Wii for a considerable amount of time. No official announcement was ever made, but the speculation continued. H.A.W.X. does seem slightly possible to be releasing on the Wii at this point – an IGN listing was discovered for the title in addition to a recently added GameStop and GameFly retail listings. Most speculate that the game may be revealed at E3 for the Wii, although we're still far from an official confirmation.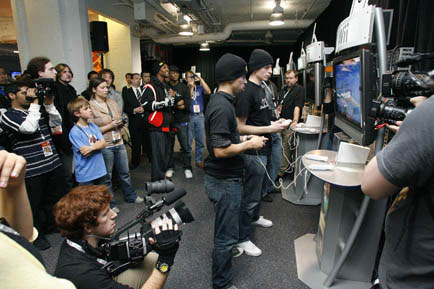 Date/Time: June 15th, 1 to 4 PM
Place: Nintendo World Store, NYC
What: Super Smash Bros. Brawl Father's Day Tournament – bracket-style tournament (son + father teams)
Prizes: Two Wii consoles, two SSBB copies, trophy for first place team

MGS 4 – 10, 9.75
Battlefield: Bad Company – 9.25, 9.25
Civ Revolution – 9, 9.25
Hellboy: Science of Evil – 7, 6.75
Iron Man – 3.75, 4.25
Grid – 9, 9.25
Lego Indy – 7, 7
Nascar 09 – 8, 8
Quake Wars – 8, 7.25
Ninja Gaiden 2 – 8.75, 8.5
Mass Effect – 9.5, 9.75
Haze – 6.25, 5.75
Boom Blox – 8.5, 8
We Love Golf – 6, 6.25
Blast Works – 8, 8.25
Final Fantasy Tactics A2 – 8.75, 9.25
Hot Shots Golf Open Tee 2 – 8, 8
Secret Agent Clank – 8.5, 8.5

Metal Gear Solid 4 (PS3) – 8
Race Driver: Grid (Multi) – 8
Age of Conan (360) – 8
Tekken 6 (Arcade) – 7
Haze (PS3) – 5
Ninja Gaiden 2 (360) – 7
Lego Indiana Jones (Multi) – 6
Ninja Gaiden Dragon Sword (DS) – 8
Target Terror (Wii) – 4
Soul Bubbles (DS) – 7
1942 Joint Strike (360, PS3) – 8
Wolf of the Battlefield: Commando 3 – (Multi) – 5
Boom Blox (Wii) – 6
New International Track & Field (DS) – 5
Thanks to LinkMario8 for the heads up!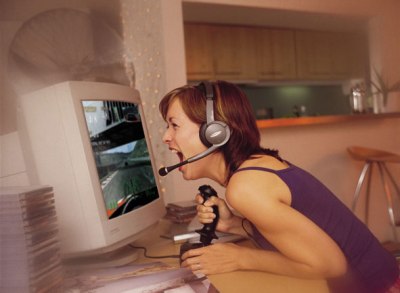 "When girls play console games, they have to have gone through a whole other list of things they could have done before sitting down with them. Guys get home, have dinner, and play a computer game. It's much higher up the list of priorities. To put it bluntly, girls have got better things to do." – James Scalpello, wireless director of THQ
That's pretty much as sexist as it can get in the video game industry. I know there are a lot of serious girl games out there…Video games are just as important to females as they are to males, if you ask me.