Vamos A Carnaval – WaveMaster
Volare – Gypsy Kings
Hot Hot Hot – Arrow
Salome – Chayanne
Tubthumping – Chumbawumba
The Cup of Life – R. Martin
Samba de Janeiro – Bellini
Mambo Beat – Perez Prado
Livin' La Vida Loca – Ricky Martin
Bamboleo – Gipsy Kings
Take On Me – Reel Big Fish
El Ritmo Tropical – Dixie's Gang
Macarena – Los Del Rio
La Bamba – Ritchie Valens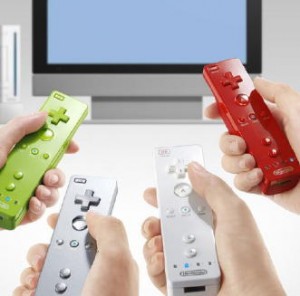 As of late, it feels as though Nintendo is being sued every other month. Companies file reports that Nintendo has copied this and that, thus leading into disputes. Hillcrest Labs is the latest establishment to be going after Nintendo. The company has sued Nintendo over claims that the big N is utilizing their motion-control creations in the Wii system.
The ITC will be investigating the situation and has the power to block imports of products which violate U.S. patents. Nintendo is additionally facing a lawsuit that could ban the Wii Classic Controller.

Virtual Console
1 – Super Mario Bros. 3
2 – Super Mario Bros.
3 – Sonic the Hedgehog (Master System)
4 – Super Mario World
5 – Mega Man
6 – Mario Kart 64
7 – The Legend of Zelda: Ocarina of Time
8 – Super Mario. Bros. 2
9 – Super Mario 64
10 – The Legend of Zelda
11 – Punch-Out!!
12 – Donkey Kong Country
13 – Paper Mario
14 – Pac-Man
15 – Donkey Kong
16 – The Legend of Zelda: A Link to the Past
17 – Kirby's Adventure
18 – Star Fox 64
19 – Kirby 64: The Crystal Shards
20 – Double Dragon
WiiWare
1 – Strong Bad Episode 1
2 – Wild West Guns
3 – My Pokemon Ranch
4 – Dr. Mario Online Rx
5 – Pong Toss – Frat Party Games
6 – Defend your Castle
7 – Final Fantasy Crystal Chronicles: My Life as a King
8 – TV Show King
9 – LostWinds
10 – Family Table Tennis
11 – Cocoto Fishing Master
12 – Pirates: The Key of Dreams
13 – Gyrostarr
14 – Block Breaker Deluxe
15 – SPOGS Racing
16 – V.I.P. Casino: Blackjack
17 – Major League Eating: The Game
18 – Midnight Pool
19 – Magnetica Twist
20 – Pop

– 4 player mode available
– Level Editor, share levels through WiiConnect24 (must beat game first)
– Create your own ball, use Mii as a ball
– Balance board control
– 10 stages made for balance board control, 100 stages for Wiimote control
– Konami publishing in Europe
– Releasing first quarter 2009 in Europe

Update: IGN has a few screens and details about the new mode.
Activision revealed details about an original mode in Guitar Hero: World Tour called Mii Freestlye in its Games Convention press conference today. Mii characters available on your Wii console will be able take part in the new mode to play certain activities, such as air drumming with the Wiimote and nunchuck. More news at it breaks.

Konami Digital Entertainment GmbH reveals original DS title wherein a whole world of magic awaits…

Konami Digital Entertainment GmbH has announced a magical new title for Nintendo DS entitled Enchanted Folk and the School of Wizardry, due for release Q1 2009 across Europe.

Set in a magic school, the game entails mastering a series of spells and incantations in order to achieve a Magician Licence and become Master Wizard. To this end, the player enrolls in a special school where alongside over 100 fully interactive pupils, they must learn and implement key spells and use them wisely. During the course of a term, however, the player is asked to solve a series of puzzles by mysterious beings that appear once a week throughout the game. Doing so will reward the user with extra items for use in their magic, and contribute towards the player's advancement.

Central to Enchanted Folk and the School of Wizardry is the versatility of the game and its inhabitants. During the course of the game, players can go shopping or take up hobbies, make friends with anyone in the school, join bands to play music together, and even go on dates. Similarly, the school is rife with gossip related to available mysterious events, romance, stories among the pupils and players can even lend their character to friends in a unique 'Study Abroad' scheme wherein they are imported to a friend's game world for tutoring – and will even discuss their adventures on their return!

With its truly immersive game world and adaptive gameplay – all of which is played in real time courtesy of the DS internal clock – Enchanted Folk and the School of Wizardry is a truly magical experience. Packed with unique items for use in magic, the player faces many long and hard challenges as they strive to attain the coveted five-star rating that will earn the Master Wizard accolade.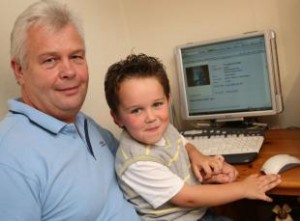 We've all heard about numerous stories about how desperate some people are in obtaining their Wii consoles, but how about buying two? Archie Lovett, a young boy, logged onto his grandfather's eBay account and bid close to £200,000 on a Wii console. However, the child already had a Wii of his own. Luckily, the seller was very understanding of the situation and did not put up a fuss. "We have seen the funny side of this, but I have told Archie he cannot do it again," said his grandfather. "It does show how clever he is."
The funny thing about this whole story is that wasn't the first time young Archie took control over his family's eBay accounts. Time to put some parental controls on all of the computers!


Konami Digital Entertainment GmbH has announced the next three titles to emerge from its distribution agreement with Hudson Soft.

The three games will be released in Q1 2009 across Europe, and mark the welcome return of Hudson's ever popular Bomberman character to Nintendo DS, plus two original Wii releases entitled Hard Working People (Working Title) and Kororinpa 2 (Working Title).

The provisionally-titled Bomberman 2 (Working Title) will see the veteran bomb-slinger undergoing a new look, with players invited to customize their Bomberman to their own taste. Hudson has also extended the gameplay, with the familiar setting of planting bombs to destroy encroaching enemies and clear levels extended into a more open format. Players are faced with varied missions and can customize their Bomberman character in more than 160,000 ways. In addition to the single-player mission, Bomberman 2 (Working Title), will also boast a Versus mode for up to four players using Wi-Fi connection or eight players using Wireless versus.