futureU: The SAT Prep Game (DS) – E
Ghostbusters (DS) – E
KORG DS-10 Synthesizer – E
Madagascar: Escape 2 Africa (Wii) – E
Paws & Claws Pet Resort (Wii) – E
Smart Boy's Winter Wonderland (DS) – E
Smart Girl's winter Wonderland (DS) – E
Crash: Mind over Mutant (Wii) – E10+
Tetris Party (Wii) – E
The Secret Files: Tunguska (DS) – T
TV Show King Party (Wii) – E
WWE SmackDown vs. Raw 2009 (Wii) – T
Star Parodius (Wii) – E
Summer Athletics (Wii) – E
Cabela's Dangerous Hunts 2009 (Wii) – T
Guitar Hero World Tour (Wii) – T
Shaun White Snowboarding DS (DS) – E
Petz Rescue Ocean Patrol (DS) – E
Polar Bowler (DS) – E
Monster Lab (Wii/DS) – E10+
The only confusing title on this list is Star Parodius. The Parodius series has been handled by Konami, yet the ESRB has this new entry listed as a Hudson title.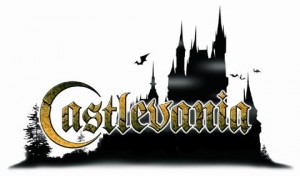 Koji Igarashi has shed a bit of light on Castlevania Judgment and the future of Castlevania in general. First off, Igarashi stated that although the development team would have been interested in using Wii MotionPlus for the game, Judgment is too far along in development to add such functionality. Furthermore, there was a remark made that Judgment might not be the only spin-off of its kind, granted there are strong sales for Judgment. Finally, Igarashi reaffirmed his consideration of a classic-styled Castlevania title, although he still hasn't written anything down and stone and will not discuss further details..
Personally, although more spin-offs might be an interesting way to expand the Castlevania series, prior titles (and recent impressions of Judgment) have proven that the series is at its best in 2D, Metroid-esqe format. I think I'd die if I saw Castlevania: Mini-Games of Blood hit the market!

We've all seen this before: A company announces their game for a specific Monday. However, even if a company "confirms" a game's release date, nothing is final. Mega Man, Ys Book I + II, and even Strong Bad never made their intended release dates. Ghostfire Games has announced Helix for WiiWare this Monday, but I can't help but wonder if it will actually release.

More often than not, when a game is announced for the Wii and other major platforms, Wii owners usually end up missing out on the "true" experience of the game because companies decide to let a secondary team handle the project. Dimps, for instance, is working on the Wii version of Sonic Unleashed while Sonic Team is doing the 360/PS3 versions. That's not to say that Sonic Unleashed will end up being terrible on the Wii, but in the case of Mikami/Suda 51's new game, there might be reason for concern. In a Gamasutra interview, there seemed to be hints that the Wii version of the game will be "subbed out to another developer."

Wario Land: The Shake Dimension (Wii) – 88%
Final Fantasy IV (DS) – 90%
Star Wars: Force Unleashed (Wii) – 82%
Viva Pinata: Pocket Paradise (DS) 90%
Strong Bad's Cool Game for Attractive People (Wii) – 88%
Dragon Quest IV (DS) – 78%
Summer Athletics (Wii) – 32%
Wild West Guns (Wii) – 80%
Splatterhouse 2 (Wii) – 54%
Red Bull BC One (DS) – 80%
Sonic the Hedgehog (Wii/Master System) – 58%
International Athletics (DS) – 51%
Soul Calibur Legends (Wii) – 47%
Samurai Shodown II (Wii) – 71%
The Mummy: Tomb of the Dragon Emperor's Tomb (Wii) – 48%
Super Fantasy Zone (Wii) – 82%
Ecco Jr. (Wii) – 76%
Thanks to Biggity for the ONM review scores.

Nintendo Wii
North America:
1. Wii Fit (Nintendo)
2. Mario Kart Wii (Nintendo)
3. Wii Play (Nintendo)
4. Super Mario Galaxy (Nintendo)
5. Mario & Sonic at the Olympic Games (Sega)
Japan:
1. Wii Fit (Nintendo)
2. Wii Sports (Nintendo)
3. Mario Kart Wii (Nintendo)
4. Zero: Gesshoku no Kamen (Nintendo
5. Dairantou Smash Brothers X (Nintendo)
UK:
1. Wii Fit (Nintendo)
2. Wii Play (Nintendo)
3. Mario Kart Wii (Nintendo)
4. Carnival Funfair Games (2K Games)
5. Mario & Sonic at the Olympic Games (Sega)

Nintendo DS
North America:
1. My Spanish Coach (Ubisoft)
2. New Super Mario Bros. (Nintendo)
3. Mario Kart DS (Nintendo)
4. Brain Age (Nintendo)
5. Brain Age 2 (Nintendo)
Japan:
1. Rhythm Tengoku Gold (Nintendo)
2. KORG DS-10 (AQ Interactive)
3. Dragon Quest V: Tenkuu No Hanayome (Square Enix)
4. Inazuma Eleven (Level 5)
5. Sigma Harmonics (Square Enix)
UK:
1. Dr. Kawashima's Brain Training (Nintendo)
2. More Brain Training (Nintendo)
3. Mario Kart DS (Nintendo)
4. 42 All-Time Classics (Nintendo)
5. Mario & Sonic at the Olympic Games (Sega)



DS Lite – 78,666
PSP – 64,413
Wii – 53,036
PS3 – 11,393
PS2 – 10,168
Xbox 360 – 7,358

– city area does not show players that are online
– auction house lets you bid on items posted by other users
– happy academy room shows rooms from houses that are decorated especially well
– the city "is a place for people who you have registered as Wii Friends."
– DS to Wii linkup "you can actually take your travel data and download it to your DS."
– take photos, transfer them to SD, email, or Wii friends
– Jingle the Reindeer is back for Toy Day
– Zipper T. Bunny is a new character for 'Bunny Day'
– DLC "We're thinking of a service where you download new furniture, new wallpaper designs… that sort of thing,"
– all free
– no mention on more motion controls
– once again, Wii Speak is not bundled with the game