15. Facebreaker KO Party
14. Sonic Chronicles
13. Wii Music
12. Castlevania Judgment
11. Major Minors Majestic March
10. GTA: Chinatown Wars
9. Wii Sports Resort
8. Wario Land: Shake It
7. Chrono Trigger
6. Rhythm Heaven
5. Animal Crossing: City Folk
4. Mega Man 9
3. Castlevania: Order of Ecclesia
2. The Conduit
1. MadWorld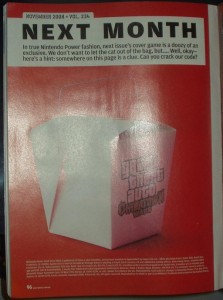 All I have to say is thank God the Nintendo Power crew didn't tease us again. At least we know the about the big scoop next month.

The latest Nintendo Power review scores are as follows:
-Dragon Quest IV (DS) – 7.5
-Star Wars: The Force Unleashed (DS) – 6.0
-Star Wars: The Force Unleashed (Wii) – 7.5
-Mario Super Sluggers (Wii) – 7.5
-Tiger Woods 09 (Wii) – 8.5
-Disgaea DS – 7.5
-Sam & Max Season 1 (Wii) – 7.0
-SNK Arcade Classics Vol1 (Wii) – 8.5
-Harvest Moon: Tree of Tranquility (Wii) – 6.5
-Pop Cutie! (DS) – 6.0
-Ferrari Challenge (Wii) – 7.5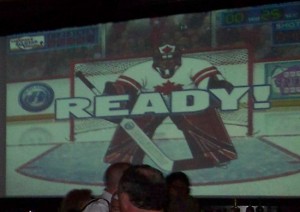 LONDON, Ontario – Big Blue Bubble is proud to announce that they're bringing Canada's game to WiiWare!

Hockey Allstar Shootout will be the first of its kind on the WiiWare platform and is destined to become an instant fan favourite amongst sports enthusiasts and casual gamers alike.

Use the Wii Remote as your stick and take the shot as you compete in 3 exciting hockey skills competitions. Whether you're competing solo or challenging your friends, Hockey Allstar Shootout will put your hockey skills to the test.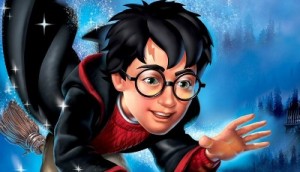 "I think that's a great opportunity. Certainly, we've done it with 'Lord of the Rings.' We've extended beyond the movies there. We did it with James Bond for a while. I don't know what we'll do with 'Harry Potter.' It'd be fun to, I think. There's more stories that we can tell." – Executive producer Jonathan Bunney
I can't see the Harry Potter video games continuing for ten years, but every so often, it might be nice for EA to release a new game. I'd be interested to see how EA would handle the storyline following the events of the books.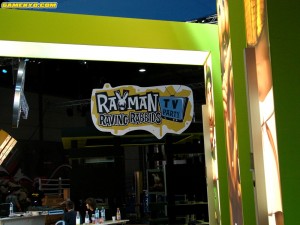 Even without Nintendo's presence at Leipzig this year, the event in general has been extremely successful. The first day of the convention saw 38,000 attendees, compared to the 35,000 gamers that came to the event last year. In all, 547 companies have plans to somehow take part in this year's Leipzig as well.

Grand Theft Auto IV – 6.29 million
Super Smash Bros Brawl 5.4 million
Mario Kart Wii – 4.6 million
Wii Fit – 3.6 million
Guitar Hero III: Legends of Rock – 3.4 million

After months of speculation, can the video below finally prove that Sadness is not vaporeware? Someone apparently took covert footage of the game and sent in the video file as a news tip. To be honest, I'm still not entirely convinced, although I don't know if anyone would go to the trouble to fake something like this!
UPDATE: Unfortunately, the video was removed for unknown reasons…Seems quite fishy to me. Perhaps the video was real after all?