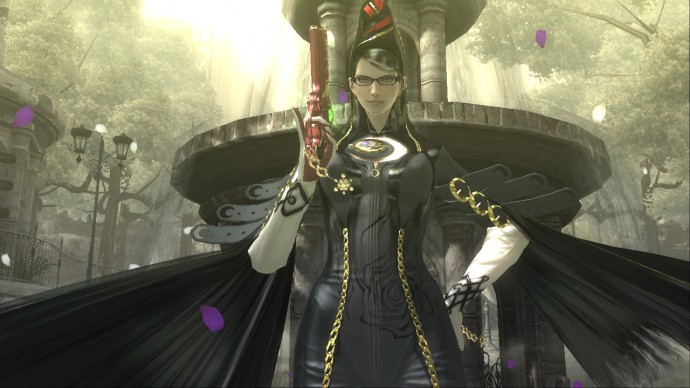 Update: Bumped to the top of the page. Kamiya also said the following earlier today:
For the ppl who haven't played Bayo1 yet but want to play Bayo2, I think it's good idea to release Bayo1 before Bayo2. I hope that'll happen

— ???? Hideki Kamiya (@PG_kamiya) November 22, 2013
Original: Hideki Kamiya wants to bring Bayonetta 1 to Wii U. The thing is, Nintendo would have to give their approval on such a project.
Let's say Nintendo did sign off on a Wii U release of Bayonetta. Could Platinum Games prepare the title in time for the launch of Bayonetta 2? Apparently, this is doable.
Hideki Kamiya wrote on Twitter earlier today;
We can. RT @lightningboltac If Nintendo decided to release Bayo1 on WiiU, will u be able to port it in time before Bayo2's release? Or later

— ???? Hideki Kamiya (@PG_kamiya) November 22, 2013
Thanks to LightningBoltAction for the tip.
The fourth and final episode of Pokemon Origins is now available in English. It can now be seen through Pokemon TV.
The fourth and final episode of Pokémon Origins is now on #PokemonTV! http://t.co/GY3fuwSewd pic.twitter.com/zYyA7294Mx

— Pokémon (@Pokemon) November 22, 2013
Pokemon Origins is different than the typical Pokemon anime in that it connects directly to the Red/Blue video games.
Several 2DS bundles have been listed by Amazon.
Over at Amazon.es, the site includes entries for Pokemon X, Pokemon Y, and Animal Crossing: New Leaf packs. Amazon Germany also seems to list the same bundles as well as one for Mario Kart 7.
Nintendo hasn't officially confirmed any 2DS bundles for the west, though the company did recently announce the two Pokemon packs for South Korea.
Thanks to snow for the tip.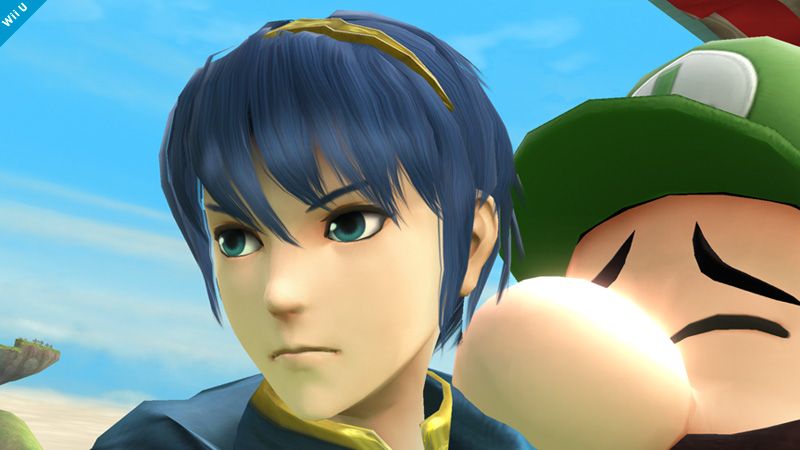 Along with today's screenshot, Sakurai passed alng the following message on Miiverse:
(The back of my neck sure feels warm…)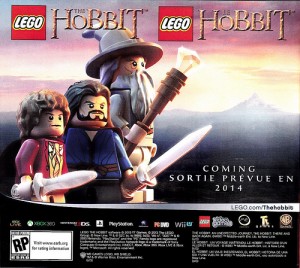 LEGO The Hobbit has been outed by an instruction booklet included in 2014 LEGO sets. The game is due out sometime next year for the Wii U, 3DS, PlayStation 4, PlayStation 3, PS Vita, Xbox One, Xbox 360, and PC. TT Games is handling development as usual. Stay tuned for details.
Update: Over. Full roundup below!
A couple of folks have expressed interest in Nintendo Everything keeping track of the latest GT.TV as it happens. Nintendo will be showing off new footage/levels from Donkey Kong Country: Tropical Freeze, and Reggie as well as Bill Trinen will be appearing.
I've decided to create a live-blog type thing, so we'll have updates (below) throughout the show as they come in. GT.TV starts just after 1 AM ET – expect updates to begin then and last for a half hour or so. We'll also post the full show when it becomes available later today.
Reggie
– Reggie's pitch for the holidays: all about software
– Says Nintendo has Assassin's Creed, Call of Duty
– Only place where you can play the great Nintendo franchises
– Reggie says games like Super Mario 3D World, Smash Bros., Mario Kart will have a fantastic sales curve over time
– Reggie says these games will be in the top ten selling games across all platforms this gen
– Reggie: in the end, software sells hardware
– 3DS the best-selling system past 5 months in a row
– Reggie says this is because of the software
– Reggie is feeling good about Wii U's software lineup next year
– He's confident Nintendo has strong software Nintendo has already announced + in development
– Reggie: Large, diverse install base and an opportunity to drive sales motivates third-party support
– Reggie says Nintendo is working on a lot more with Wii U NFC
– Reggie once again says putting games on mobile doesn't make much sense, especially for the player since it's not as good an experience
– Reggie says Nintendo will be different by having a steady of pace of games for Wii U/3DS, marketing throughout the entire year
– Reggie admits Nintendo was a bit quiet in the first half of this year in terms of marketing, won't make the same mistake in 2014
– Nintendo has something for everyone
– Reggie teases something for VGX (December 7)
Donkey Kong Country: Tropical Freeze
– First big game for Wii U next year
– Jolly Jamboree level
– Jelly blobs bounce you
– Enemy characters bounce as well, flip in the air
– Jolly Jamboree is one of the later levels
– 6 islands
– Go from island to island
– Donkey Kong, Diddy Kong, Dixie Kong trying to take back the island from the Snomads
– "Kong Pow" – collect 100 bananas, fill up meter, then the players need to time the C button press at the same time to get the new ability to work
– This destroys all enemies on screen
– Transforms them into items
– Items depend on which buddy character you're playing as (Dixie, Diddy, etc.)
– Dixie: transforms them into golden hearts
– Each golden heart gives you an extra hit before turning into a red heart
– If playing by yourself, can still do a Kong Pow
– In single-player, you're in control of both characters
– First level back on DK Island: Homecoming Hijinx
– All completely frozen
– Will see little hints that may remind you of the first level from Donkey Kong Country Returns
– All levels on DK Island are different this time
– Bill Trinen says the levels are quite challenging in the game
– Ice has frozen elements in the environment
– Jump on platforms and cause ice to crack/break
– Platforms will break off, other elements will start to collapse
– Plucking ability: pull things out of the ground which triggers different elements in the environment
– Enhanced ability to pick up and throw objects around
– Big change with the camerawork
– This lets Retro do different things with the minecart levels in particular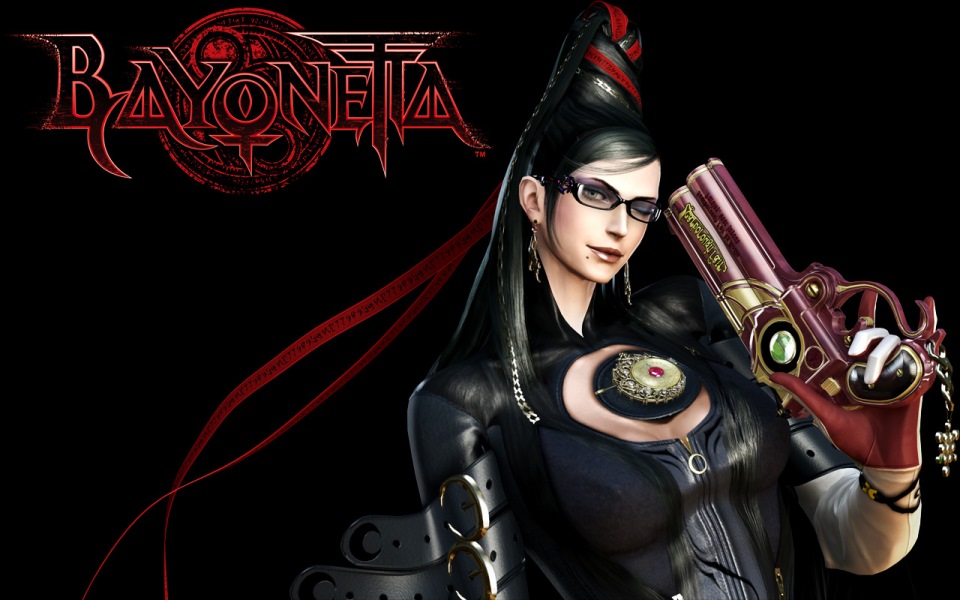 Hideki Kamiya wants the original Bayonetta on Wii U. This is something he's said previously, but his interest was reiterated on Twitter earlier today.
It seems that the only potential roadblock would be Nintendo. Kamiya said it's up to the company to decide if Bayonetta 1 will make its way to Wii U.
Kamiya's tweet in full states:
As I've told u before, we want to release Bayo1 for WiiU, but that's what Ninty decides. So ask Ninty.

— ???? Hideki Kamiya (@PG_kamiya) November 21, 2013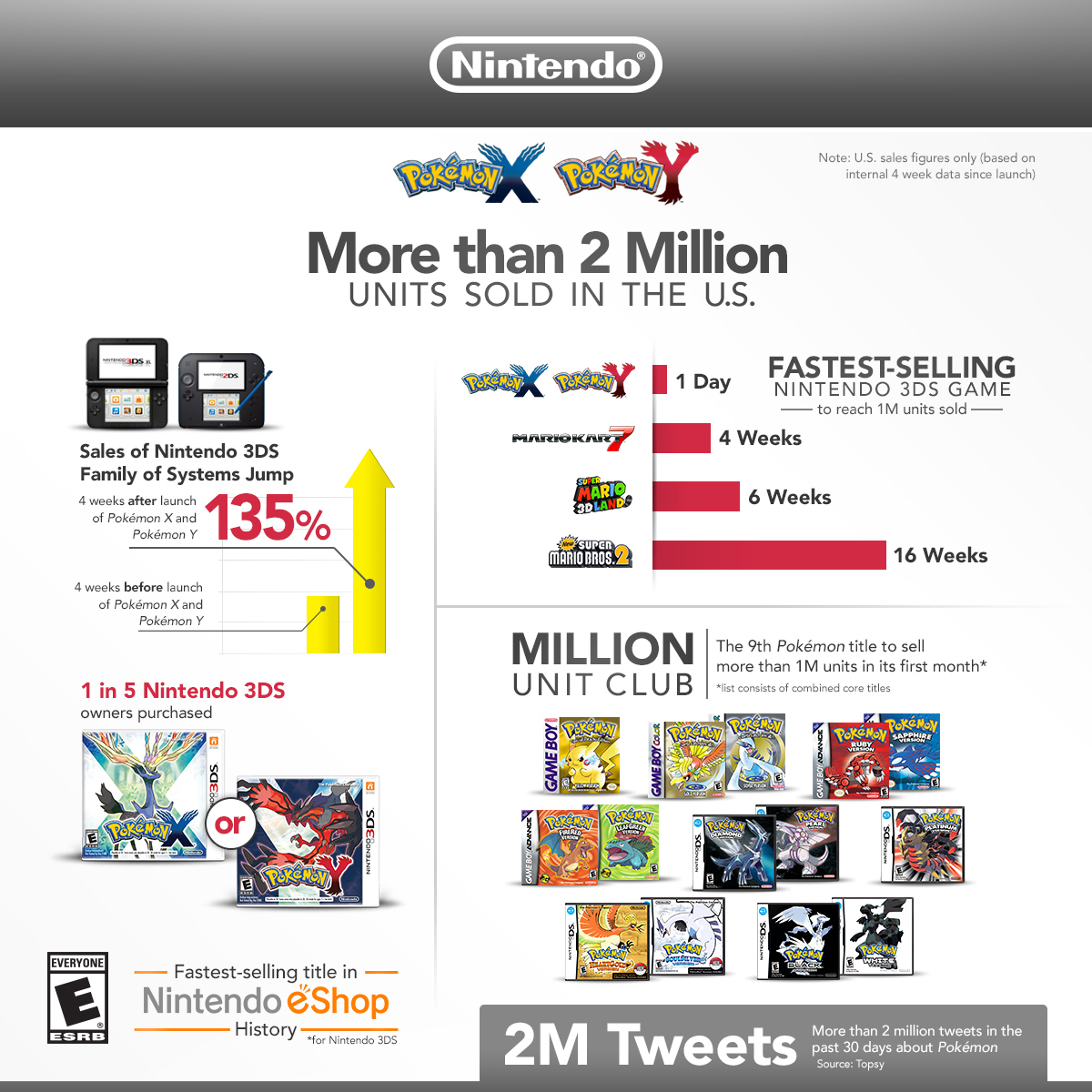 Nintendo has released a new infographic highlighting impressive stats about Pokemon X/Y. You can find it above.
Source: Nintendo PR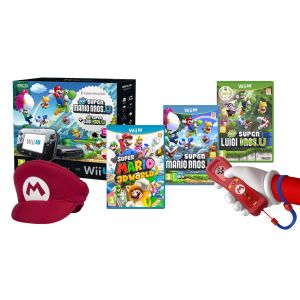 Next week, Nintendo will begin selling the "Mario Mega Bundle" for Wii U in Europe. The package comes with a Wii U Premium Pack, Super Mario 3D World, New Super Mario Bros. U, New Super Luigi U, a Mario hat, and a Mario Wii Remote Plus. Pricing is set at £299.99. You can find the official page here.