New range from the Home of Japanese Games will bring top Japanese developed DSiWare titles to Europe and North America.

Tuesday 24th August 2010: Western gamers are in for a treat as Rising Star Games and Gamebridge announce the new digitally distributed GO Series will soon be available in Europe and North America – exclusively on DSiWare. The GO Series will bring the best Japanese DSiWare games to Europe and North America, benefitting from relationships Rising Star Games and Gamebridge have with top developers in Japan and Asia.

The GO Series will distribute games from renowned Japanese studios including: G-mode, ArtePiazza, SUZAK and TOM CREATE. The studios selected to be part of the GO Series are responsible for impressive titles such as: Wario: Master of Disguise, Dragon Quest, Innocent Life and F-Zero GP Legend.


WiiWare
And Yet It Moves – 289 blocks
VC
Ufouria: The Saga – 16 blocks
DSiWare
Rytmik – 127 blocks
My Farm – 45 blocks
Absolute Reversi – 45 blocks
G.G Series NINJA KARAKURI DEN – 23 blocks




Videos
Nintendo Week 8/23
Metroid: Other M TV Spot
Demos
Ivy the Kiwi? Demo
Dragon Ball: Origins 2
Battle of Giants: Mutant Insects
Deca Sports DS Cheerleading Demo
Deca Sports DS Ping Pong Demo
Ace Attorney Investigations: Miles Edgeworth
Bakugan Battle Brawlers
James Patterson Women's Murder Club: Games of Passion




Looks like we have a good reason to pay closer attention to Destructoid.com in the coming days:
We don't want to say too much, but I can assure you that this bit of news will be a total trip. We will have a critically acclaimed third-party Nintendo developer in the house to show off, for the first time, a brand-new game that is most likely going to be awesome. All their previous stuff has been, after all!
Hmm… I'm not entire sure what this could be! As the source post suggests, we could be looking at the BIT.TRIP FATE reveal, or maybe it could be something totally different! I really don't know!


SAN MATEO, Calif. – August 23, 2010 – Capcom, a leading worldwide developer and publisher of video games, today announced the appointment of Kazuhiko Abe to CEO and President of Capcom U.S.A., Inc. and CE Europe, Ltd. Abe is responsible for the overall management of North American and European business operations and will oversee the activities between the U.S. and European offices in order to promote efficient international operations.

Abe joined Capcom in 2003 as General Manager of Management Planning and in 2006 became the Chief Financial Officer (CFO) for Capcom in Japan. Prior to joining Capcom, Abe worked for various institutions such as The Mitsubishi Bank and telecommunications service provider Hikari Tsushin, Inc. before taking the role of Executive Officer at Intuit Kabushiki Kaisha.


The information below comes from an Iwata Asks interview about Metroid: Other M. At the moment, this particular part of the interview is in Japanese only, but a few details have been extracted from the discussion…
– On a dual-layered disc
– Mostly because of cutscenes
– Team barely squeezed in all content even with the dual-layered disc
– Seconds were taken off cutscenes to fit all of the data on the disc
– Purple Gravity Suit may not be in the game
– Team Ninja thought Samus would go through her usual color changes as she changed suits
– Yoshio Sakamoto felt the purple theme for the Gravity Suit looked odd/out of place during serious events near the end of the game
– Sakamoto asked the dev team to get rid of the look and find a different way of letting players know that the Gravity upgrades are equipped: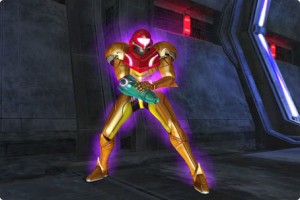 – No purple add-ons to the Varia Suit
– Lights on the chest glow purple instead


– January 2011 release
– $19.95
– Exclusive content in the DS version
– Adventure mode
– Survival mode
– Puzzle mode
Thanks to Anders Norén for the tip!