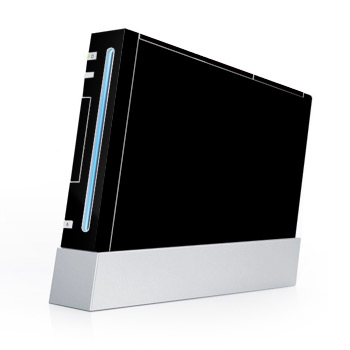 Those who have been patiently waiting for a better Wii package to show up may have their wishes fulfilled. Allegedley, a new SKU has entered a temporary condition of "early warning." The stock with the current SKU tags will be replaced with Wii consoles with the newer labels in 90 days. It is not known whether or not this new SKU could mean a new bundle, colors, or something completely different.


Coming from the latest Famitsu…
– Wii Sports (Wii, Nintendo): 2,924,690 copies sold
Release: 12/02/06
– Senjou no Valkyria (PS3, Sega): 112,627 copies sold
Release: 4/24/08
– Super Smash Bros. Brawl (Wii, Nintendo): 1,634,642 copies sold
Release: 1/31/08
– Mario Party DS (NDS, Nintendo): 1,701,871 copies sold
Release: 11/08/07
– Animal Crossing: Wild World (NDS, Nintendo): 4,653,798
Release: 11/23/05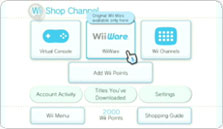 WiiWare
Dr. Mario Online RX
Family Table Tennis
VC
City Connection
Metal Slug
This week's Wii-kly Update pretty much covers the full spectrum. Maybe you'll want to blast away with an arsenal of old-school weapons. But then again, three-day weekends are a good time to relax. So maybe you'll take a wild road trip or settle in for some table tennis. And if you overdo it, we have a physician standing by.

Nintendo adds new and classic games to the Wii Shop Channel at 9 a.m. Pacific time every Monday. Wii™ owners with a high-speed Internet connection can redeem Wii Points™ to download the games. Wii Points can be purchased in the Wii Shop Channel or at retail outlets. This week's new games are:

WiiWare™

Dr. Mario® Online Rx (Nintendo, 1-4 players, Rated E for Everyone, 1,000 Wii Points): The doctor is in! Mario™ takes a break from his adventuring ways and once again dons his stethoscope for a new generation of germ-battling mayhem. In addition to the classic mode of using vitamins to exterminate viruses, you'll find two battle modes and an online multiplayer mode where you can hone your skills against players from around the world. Feel like challenging a friend who doesn't have Dr. Mario Online Rx? Then the WiiWare-exclusive Friend Battle Demo is just what the doctor ordered. Or maybe you'd like some help taking on those nasty viruses? Try out Virus Buster, where four players can simultaneously move capsules simply by pointing at them with a Wii Remote™ controller. Any way you look at it, Dr. Mario Online Rx is a prescription for fun that everyone can enjoy.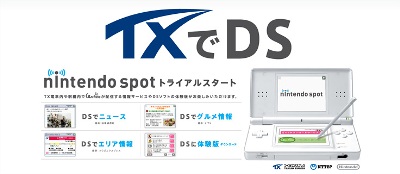 We've seen the DS to be used in ways for purposes non-gaming related, so this bit of news shouldn't be a surprise. Nintendo has released the "Nintendo Spot," for Japanese DS machines. The service acts similar to the DS Download set up and allows the user to obtain McDonalds news at its restaurants in Tokyo. Moreover, typical news and restaurant guides are up for download at train locations. Perfect for the ultimate Japanese traveler.

"Long term, it will absolutely be bigger. I'm quite open to say that. We will continue to support Wii Fit because its an important product for us and its an important product for our consumers now. Long term, definitely." – Rose Lappin, Nintendo of Australia Managing Director
Wii Fit will be big, no doubt. However, GTAIV is a pretty big game, too. If Nintendo is able to reach out to the casual audience – which it seems to be doing – Wii Fit will do great in the sales department.

It was only a few days ago that Nintendo announced its continued support in NASCAR sports with its completely Wii Fit embellished race cars. Nintendo had revealed that it was throwing its support behind Alex Lloyd and Sterling Marlin for the big races today. Lloyd, driving the number 16 car in the Indianapolis 500, finished 25th while Marlin, who participated in NASCAR's Coca-Cola 600, ended up in the 31st spot. Not the best results that most had probably hoped for, but the two went against some pretty tough competition.


It doesn't look like Nintendo had much faith in the sales of Glory of Hercules. They only shipped 40,000 units to Japanese retailers. Within the first day of sales, the title wracked up 12,000 sold. Not bad, but not stellar. I don't think Nintendo will have to restock the game very soon, if at all. This also doesn't bode well for a localization of the game.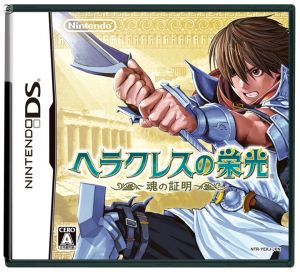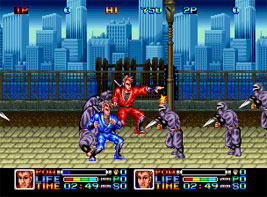 Super Famicom
– Ganbare Goemon 2: Kiteretsu Shougun Magginesu (Konami)
PC-Engine
– Fire Pro Wrestling 2nd Bout (Spike)
NeoGeo
– Ninja Combat (D4)