The Spike TV Video Game Awards have received a lot of attention as of late. Geoff Keighley, the man in charge of the show, has been pumping up the event with teases over the past few days. The VGAs will be taking place later today, but Keighley has one final tease for fans before it all starts. On his official Twitter, he wrote that the biggest surprise in the history of the VGAs will be shared, and it'll be revealed basically as soon as the show starts.
"Do not miss the first five minutes of the VGAs for our biggest surprise premiere in VGA history!"
I don't really think this will be Nintendo-related necessarily, but it should be interesting if you're a fan of gaming in general.

According to Amazon, these two titles will be released in North America on March 14, 2010.

This information comes from the ESRB…
Platform: Wii
Rating: Mature

Content descriptors: Blood, Violence

Rating summary:

This is a first-person shooter in which players take control of an elite special-forces unit. Missions are set "behind enemy lines" in a number of Middle Eastern-style locations. Players use "run-and-gun" tactics as they navigate tight alleyways and corridors, secure buildings, and kill enemy forces. Realistic machine guns, shotguns, and grenades are used throughout each mission. The blood effects account for the Mature rating: When a player is shot by an enemy, the camera jerks slightly and a semi-opaque red effect covers the screen; large sprays of blood burst out of injured characters and linger in the air for a brief period.
Thanks to Captain N for the news tip!

This information comes from a recent Bloomberg article…
"Our read on the consumer is very strong. What we are seeing today is a strong momentum for hardware and software. Profitability in this industry is in software. The software peak in this industry should be this year and next year. [Nintendo commands] a growing advantage against key competitors. I look at our performance and see it's right on track with where we believed it would be." – Reggie Fils-Aime
Thanks to Captain N for the news tip!

These scores come from the latest issue of Game Informer (201)…
Assassin's Creed 2 – 9.5
Assassin's Creed: Bloodlines – 6.5
Atelier Annie – 5
Band Hero – 7.75
Call of Duty: Modern Warfare: Reflex Edition – 6.5
Final Fantasy Crystal Chronicles: The Crystal Bearers (Wii) – 5.5
God of War Collection – 9.5
Guitar Hero: Van Halen – 7.5
Jak and Daxter: The Lost Frontier – 7.75
King's Bounty: Armored Princess – 8.75
League of Legends – 7.75
LittleBigPlanet PSP – 8.5
Need for Speed Nitro – 6.5
New Super Mario Bros. Wii – 9.25
Resident Evil: The Darkside Chronicles – 8
Shaun White Snowboarding: World Stage – 6
Silent Hill: Shattered Memories – 6.25
The Legend of Zelda: Spirit Tracks – 8
The Saboteur – 8
Tony Hawk: Ride – 5.75
Your Shape Featuring Jenny McCarthy – 7

Right now, we don't know much about Prince of Persia: The Forgotten Sands. Ubisoft has said that the game will continue the Sands of Time storyline and that it "is scheduled to be released May 2010 for consoles and handhelds." Unfortunately, the company has yet to specify which systems the title will land on. GameFly, however, has provided a clue as to where it'll end up.
According to the retailer, Forgotten Sands will be releasing for the Wii, DS, PS3, Xbox 360, and PSP. I'm inclined to believe this information because GameFly has been spot on with things like this in the past. But seeing as how Forgotten Sands will be present at the Spike TV Video Game Awards tomorrow night, it's more than possible that we'll receive a confirmation about this information very soon.
Thanks to TJes for the news tip!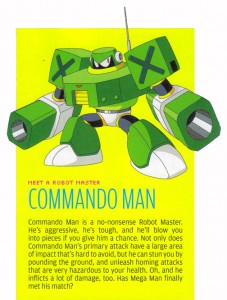 – New ice boss is in charge of the glacier stage
– Glacier stage has snowmen (heads explode), ice blacks (break when shot/touched)
– Sewer stage has slug-like Mets
– Stadium stage has enemies related to certain sports (baseball-throwing robots, soccer ball platforms, soccer goalie mini-boss)
– Desert stage will obscure your vision, sandstorms may throw you into spikes/walls
– Yashichi will refill Mega Man's life, weapons energy in full
– Obtain items in the between-level shop similar to Mega Man 9
– Different difficulty modes
– Easy mode: Difficulty analogous to Mega Man 2's difficulty
– Hard mode available as well
– Numerous modes, achievements/challenges, online rankings, DLC
– No female robot masters in the game
– Developers have made their own bosses
– No sliding/charging shots
– Releasing in March 2010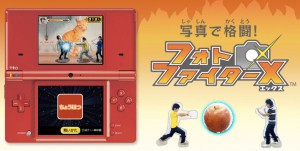 – 200 points, releasing on the 16th in Japan
– Called Fight With Photos: Photo Fighter X
– Fighting title
– Create own fighters/stages
– Use DSi camera to capture pictures of yourself in different poses, record sounds/voices for punches, special moves, provide name and type
– Can also use the camera for images used as the background
– Make up to 8 fighters
– Single-player: Defeat 100 opponents
– Two-player: Typical fighter, win by depleting opponent's life
– One DSi used in two-player mode