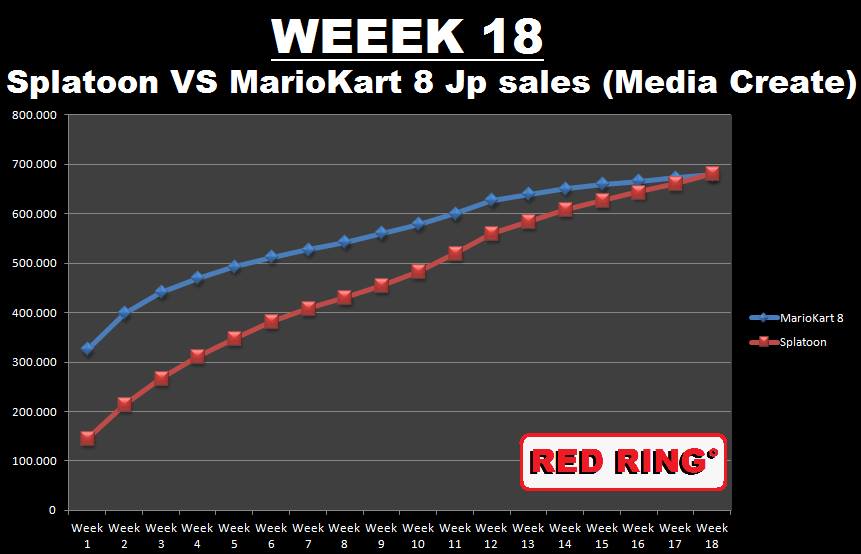 Splatoon has outsold Mario Kart 8 in Japan when lining up the launches of the two games. Through week 18, Splatoon has sold 681,495 copies. That's compared to Mario Kart 8's sales of 678,250 units during the same time frame. Apparently, Splatoon is also Japan's fastest-selling Wii U game.
Thanks to XbroKong for the tip.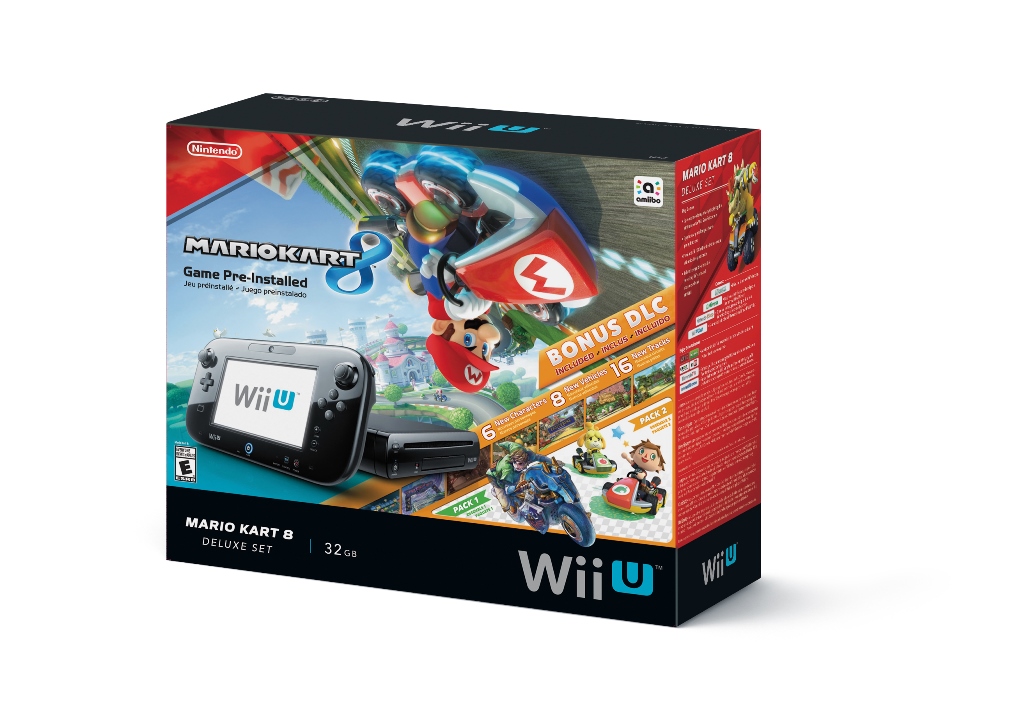 Nintendo originally launched the Mario Kart 8 Wii U bundle over a year ago. But the offer is being made even better, as an eShop download card for the two related DLC packs is included inside. This bundle is now available at stores across North America for $299.99.
That isn't the only Wii U package available. On Friday, Nintendo will begin selling a Super Mario Maker bundle at Walmart. This includes a Wii U console, a copy of the game, Idea Book and the 30th Anniversary Mario Modern Color amiibo.
Source: Nintendo PR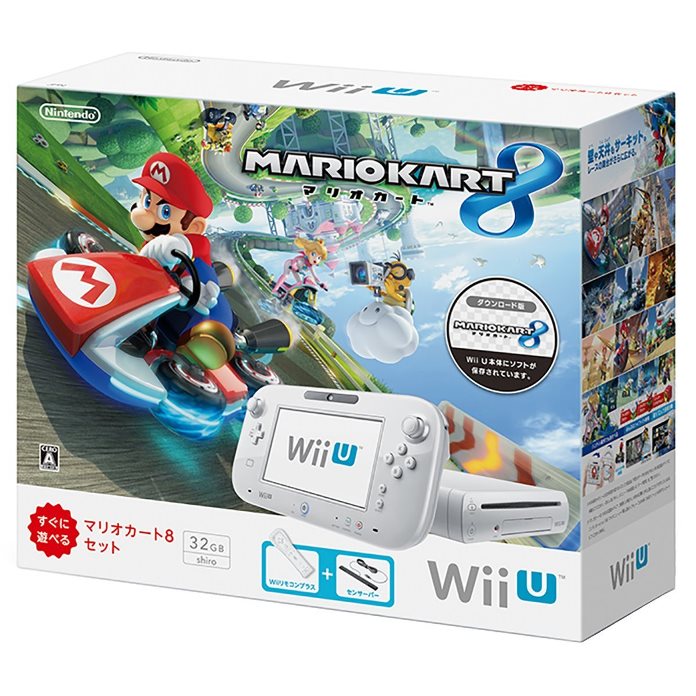 Last November, Nintendo released black and white Mario Kart 8 Wii U bundles in Japan. The company has now confirmed that both editions will soon be discontinued. There's no set date for this, but it's expected that production will be ending in the near future. It makes sense given that Super Mario Maker bundles will be taking their place next month!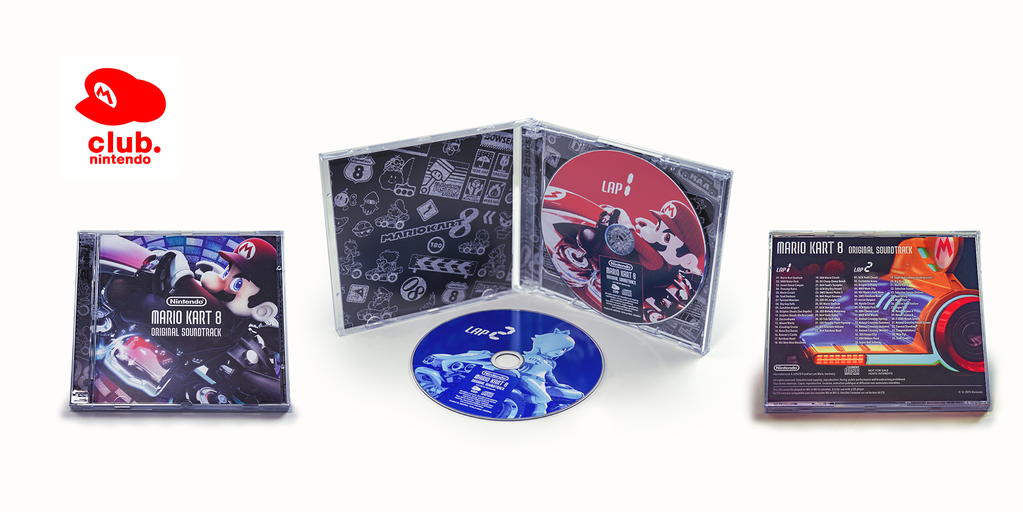 Another new reward has been added to Club Nintendo Europe. Users can now use place an order for the Mario Kart 8 soundtrack, which costs 3,000 stars.
68 tunes are included in the Mario Kart 8 soundtrack. Photos can be viewed in the gallery below, and the official page is located here.
The Mario Kart 8 – Original Soundtrack has been added to the Club Nintendo Stars Catalogue! http://t.co/2ZoVIMsHOj pic.twitter.com/j4JOlEqpem

— Nintendo of Europe (@NintendoEurope) July 20, 2015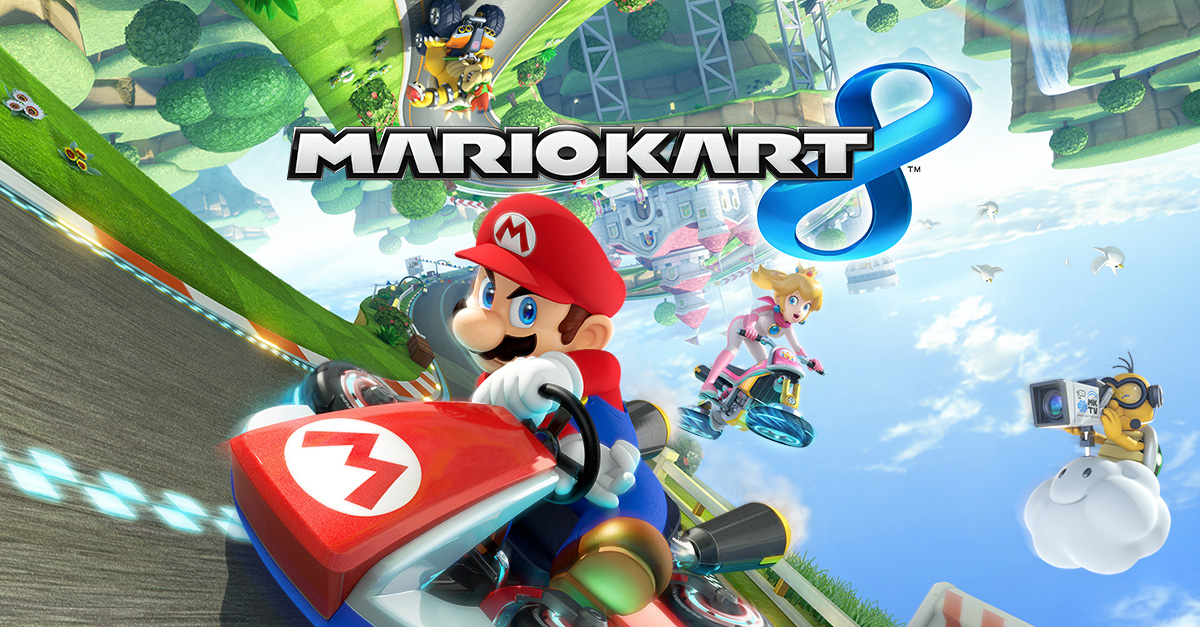 Splatoon took the fifth spot in the June 2015 NPD charts. But how much did the game actually sell?
GameSpot received information from Nintendo which reveals that Splatoon sold another 290,000 copies in the United States during the month of June. Combined with sales from May, there are now 455,000 gamers out there with a copy of the title.
Aside from Splatoon, we also have a small update regarding Mario Kart 8. Nintendo says that it has sold over 2 million units in the U.S. since launching last May.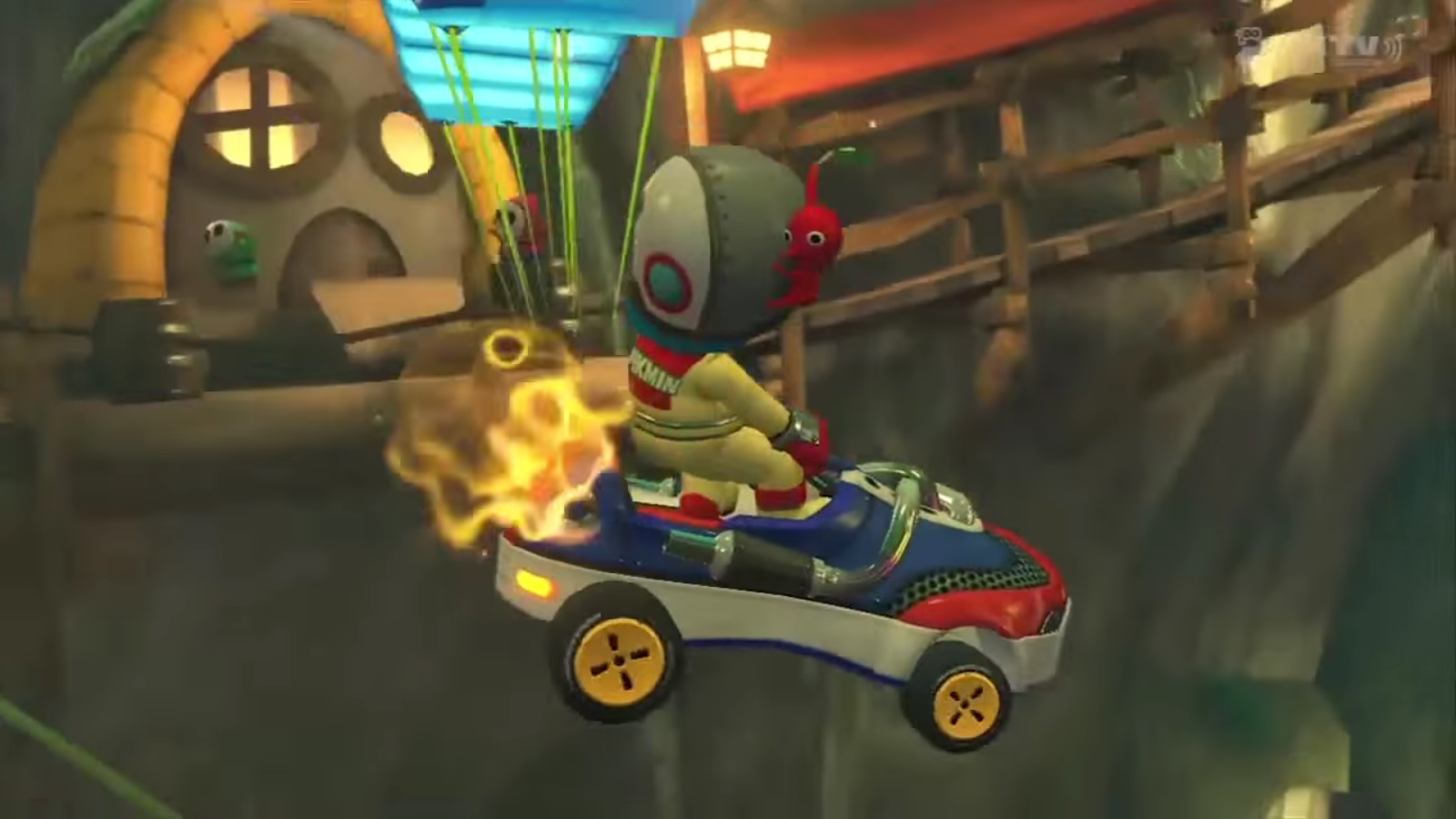 Now that the Olimar is starting to release in Europe, we can get a look at the related racing suit ni Mario Kart 8. Check out some footage below.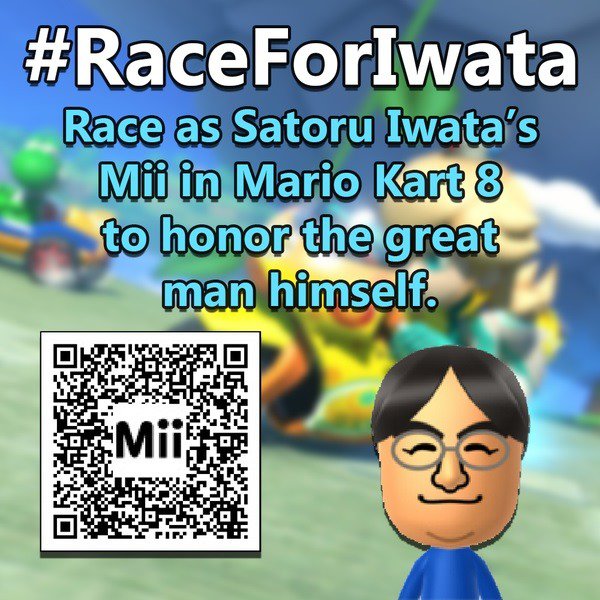 Nintendo fans have started a campaign to pay their respects to Satoru Iwata. Through the QR code above, you can obtain Iwata's Mii on your Wii U console. People are using his Mii in Mario Kart 8 as a means of paying tribute to his memory.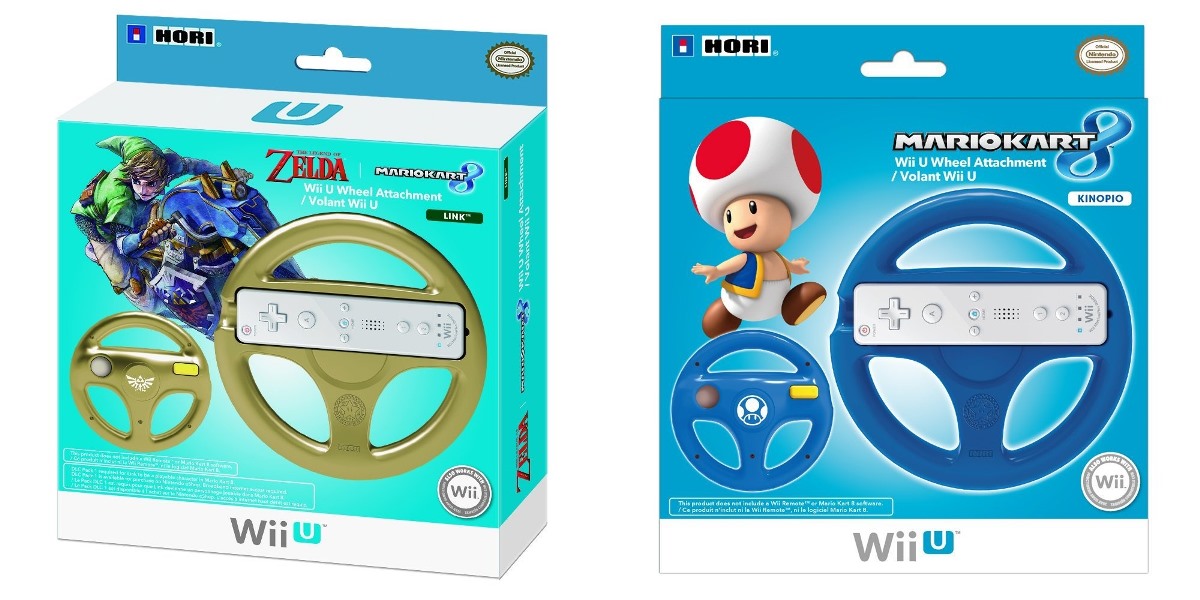 HORI is bringing out two new Mario Kart 8 racing wheels in just a few weeks. Over on Amazon, Link
and Toad
wheels are listed for release on July 6. Pricing is set at $14.99 and $11.99 respectively.
Both accessories are officially licensed by Nintendo and act as attachments for the Wii Remote. They come equipped with a trigger button on the underside of the attachment to make the B button easily accessible. Additionally, they are optimized/designed for use with Mario Kart 8.
A few photos of the Link and Toad Mario Kart 8 wheels can be found in the gallery below.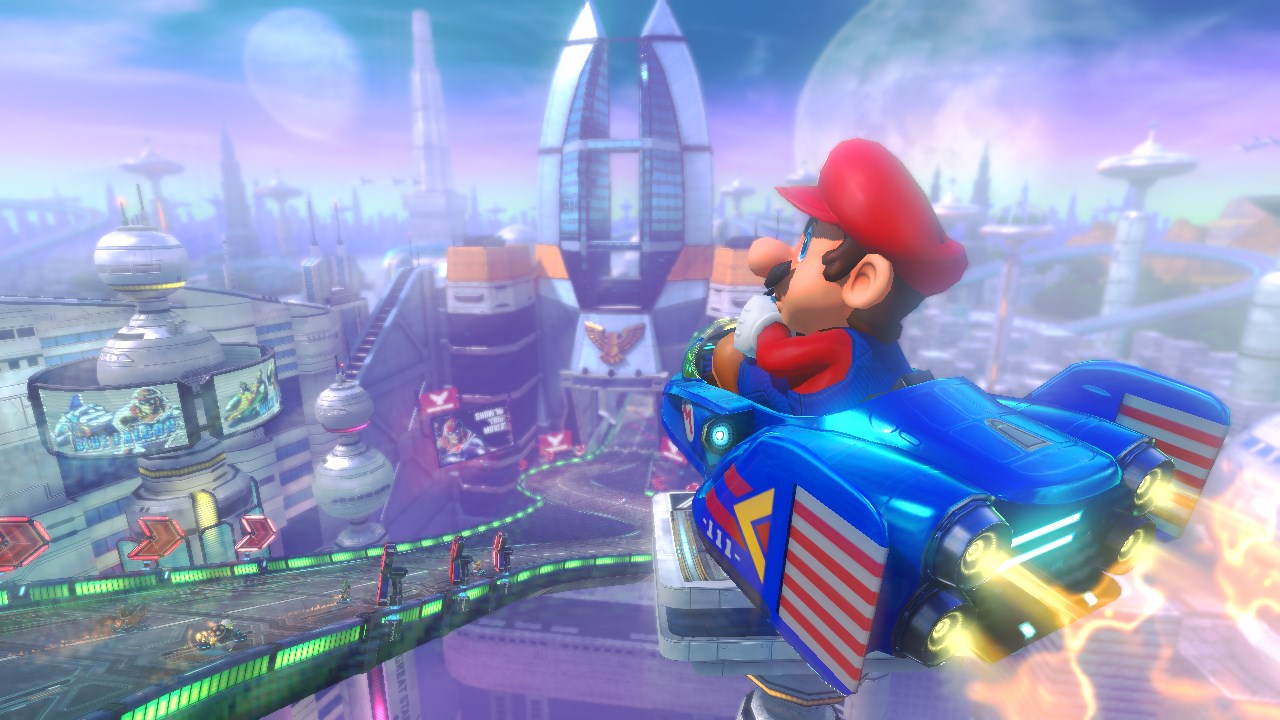 Wii U: 590,000
3DS: 2.9 million
Mario Kart 8: 500,000
Smash 3DS: 330,000
Smash Wii U: 170,000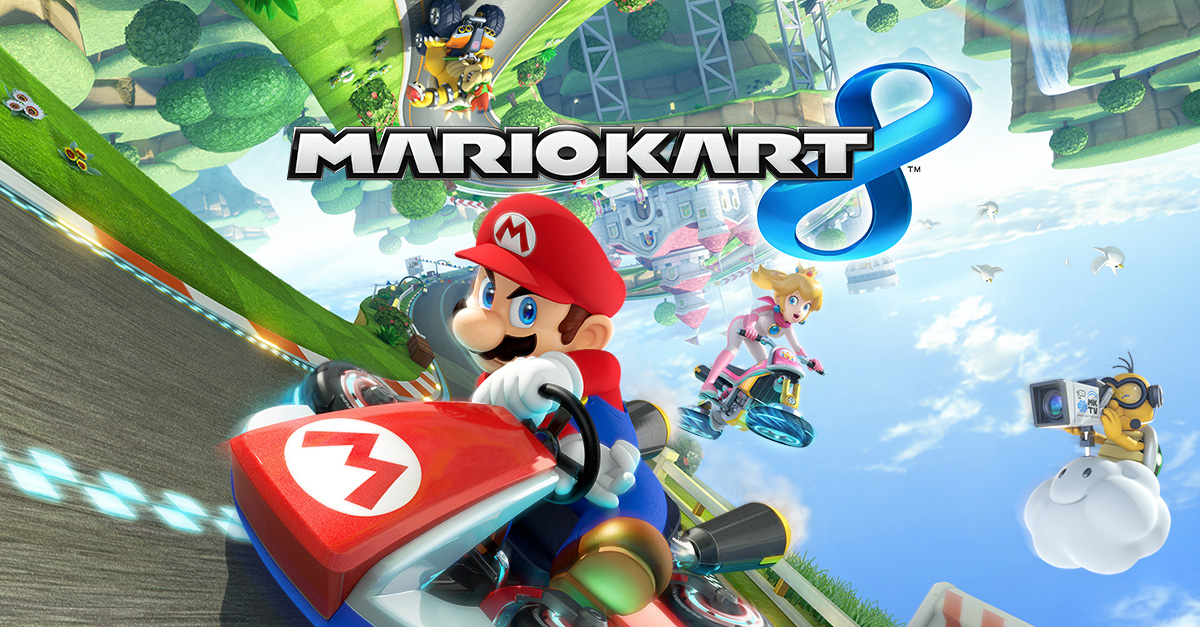 Mario Kart 8's sales have been creeping up to the 1 million mark in Japan over the past few weeks. With the latest data provided by Media Create, it's been confirmed that the Wii U game has now reached that milestone.
Mario Kart 8 sold another 11,654 copies in Japan between May 25 and May 31. According to Media Create, its lifetime sales are now at 1,006,719 units.