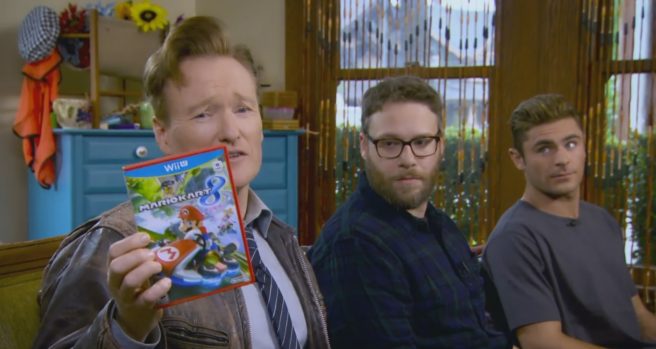 Conan O'Brien has been running a successful "Clueless Gamer" on his late-night talk show for quite while now. In the latest video, he showcases Mario Kart 8 along with actors Seth Rogen and Zac Efron. You can see it in full below – note: contains some crude language and images.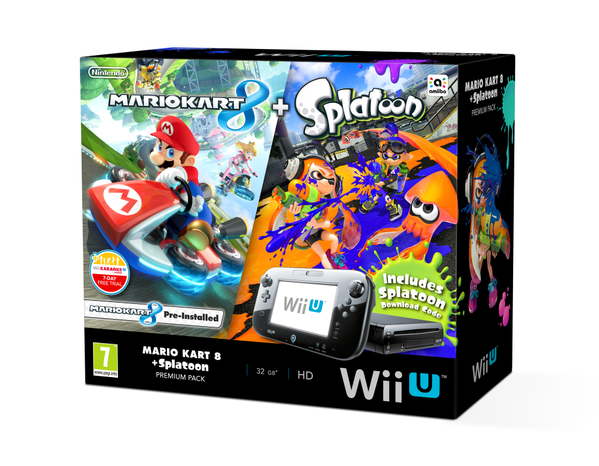 Double the pleasure! Nintendo of Europe has always been generous with their combo packs and extras; they've outdone themselves this time. Hoping to cash in on their best-selling games of the year, a Wii U bundled with Mario Kart 8 and Splatoon will release on October 30th. Physical copies of the game will not be included; instead, the Wii U will come with a pre-installed copy of Mario Kart 8 and a download code for Splatoon.
The Bundle will retail for £240.
There is currently no active link to the bundle on the Nintendo UK shop but we'll have one up as soon as it becomes available.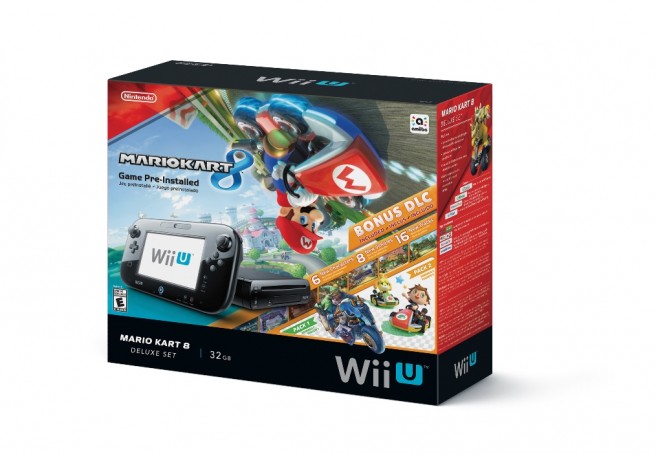 Nintendo originally launched the Mario Kart 8 Wii U bundle over a year ago. But the offer is being made even better, as an eShop download card for the two related DLC packs is included inside. This bundle is now available at stores across North America for $299.99.
That isn't the only Wii U package available. On Friday, Nintendo will begin selling a Super Mario Maker bundle at Walmart. This includes a Wii U console, a copy of the game, Idea Book and the 30th Anniversary Mario Modern Color amiibo.
Source: Nintendo PR