First images from Call of Duty: Ghosts' new mode, Extinction, have leaked online. Players can access the new mode by completing the campaign, apparently. You can find a few shots showing Extinction above.
Two and a half days were needed to create the painted mural above, which is a promotion for The Legend of Zelda: A Link Between Worlds. If you're in Los Angeles and stop by the World 8 Game store, you can see it in person.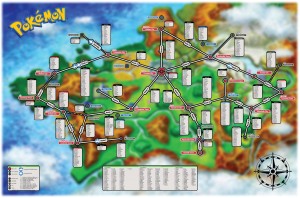 One of the folks over at Reddit has put together a comprehensive map showing the location of every catchable Pokemon in Pokemon X/Y.