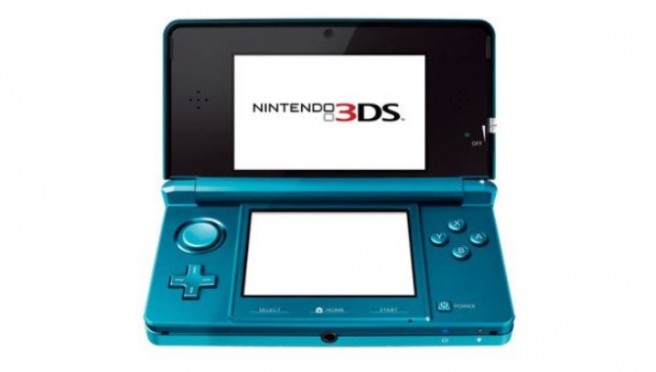 Nintendo has announced that the company has come out victorious in another patent case. Quintal Research Group, Inc. had filed a lawsuit against Nintendo with the assertion that the 3DS, DSi, DS, Game Boy Advance, and four other systems infringed a patent. On July 17, Judge Armstrong dismissed the case after determining that this was not so.
Devon Pritchard, Nintendo of America's General Counsel and Senior Vice President of Business Affairs, said of today's news:
"We are very pleased to have this case dismissed. The result in this case continues to prove that Nintendo will vigorously defend its innovations against patent lawsuits and will not pay to settle cases simply to avoid litigation. Nintendo continues to support patent reform efforts that reduce the unnecessary and inefficient burden cases like this one place on technology companies in the United States."
Source: Nintendo PR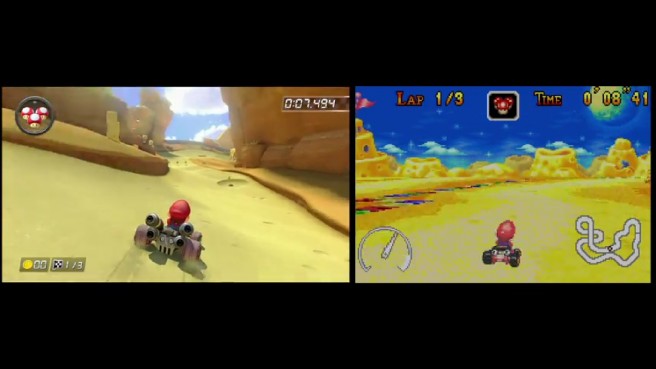 Another Mario Kart 8 comparison has come in – this time for Cheese Land. It's a track that we haven't really seen in comparison form unlike some of the other courses, but the improvements are immediately noticeable. Take a look at the video below.
Soft Brigade was once working on Frank Herbert's Dune: Ornithopter Assault for the Game Boy Advance. The flying / shooter title was in the works back in 2001, but was shelved in 2002 because of financial difficulties at publisher Cryo Interactive. Work on Herbert's Dune: Ornithopter Assault had been essentially complete.
You can find a video for Herbert's Dune: Ornithopter Assault above. Details stemming from an old fact sheet are posted below.
Trained by Gurney Alleck, the most efficient and honoured officer of the House of Atreides, you are going to become a specialist in piloting and fighting ornithopters. Involved in all-out war for the spice, you must surpass all of your flying skill to survive the fall of the House of Atreides and help Paul and the Fremen in their fight for Arrakis.

Spectacular 3D Universe on Advanced Game Boy, seen from the cockpit of the ornithopter.
More than 20 different missions with various objectives simple recounting, escort duties, guarding, destroying troops and buildings, capturing vehicles, collecting spice and water, etc.
5 solo and multiple player modes (using 2 cable linked Advanced Game Boy) with various levels of difficulty solo mission, campaign, joint campaign and deathmatch.
The first adaptation of Dune, the most famous of all science fiction universes, on hand held console.
NeoGAF's "Celine" has put together a comprehensive roundup of Nintendo data. We have hardware and software data from 1983 all the way up to 2014. Several charts have been made as well.
Some notes:
– Based on shipment data provided by Nintendo itself directly from their site or other reports which used Nintendo data
– Only games published by Nintendo which shipped more than 1 million are presented
– For games released on NES, GB/C,SNES, N64, GBA, GC their LTDs are updated as of December 2006 with a few exception (GC top selling software)
– 4 games released on DS, Wii, 3DS, Wii U their LTDs are updated as of December 2013 or March 2014 (top-selling games are updated as of March 2014)
– Only exception is Mario Kart 8 for which shipment data was taken from July 2014
– Hardware data is shipment provided by Nintendo itself as of March 2014
– Most of these figures can be considered close to definitive with the exception of 3DS and Wii U
– GB contains GBC sales units as the two are considered one single platform by Nintendo
– Every figure is in millions of units
– Includes bundled units and DL units