WiiWare
Sea Farm (500pts – T&S)
Shikaku i Atama o Maru Kusuru (800pts – IE Institute Co., Ltd.)
Daabiidoggu (500pts – Sims)
Tomenasaner Wii (500pts – Konami)
Beach de Oshiro o Tsukutcha Wow! (500pts – Konami)
Bit.Trip CORE (500pts – Arc System Works)
Pokemon Fantasy Dungeon games (1200pts – Nintendo): Susumu! The Adventures of Flame, Ikuzo! The Adventures of Storm and Muzase! The Adventures of Light
Virtual Console
Final Fantasy IV (SNES, 900pts – Square Enix)
Pengo (MD, 600pts – Sega)
Cosmo Gang, The Video (Arcade, 800pts – Namco)
Pac Mania (Arcade, 800pts – Namco)
DSiWare
Two new Electroplankton titles, Taiyo Uchuu (Sun-Animalcule elsewhere) and Luminarian (200pts – Nintendo)
Utsushite Jikkan! Diet Memo (500pts – Bandai-Namco)
Otonano Tamu no Keisan Training DS (500pts – IE Institute Co., Ltd.)
Asphalt 4 (800pts – Gameloft)

Check out this brief exchange between Resident Evil: The Darkside Chronicles chief producer Masachika Kawata and the game's other producer, Kentaro Noguchi. The two were discussing the possibility of developing more Resident Evil "Chronicles" games alongside the main RE titles in an interview with Capcom Europe.
KN: It would be up to Cavia, actually. Do you guys still want to create it?
MK: Yes, there are very attractive contents, therefore we would like to continue to work with that.
There isn't an official confirmation here, but it does look like there is strong interest in continuing with more "Chronicles" games. Would you guys like to see more of those titles on Wii?

Wii Sports Resort (Wii) – 8.5
Madden NFL 10 (Wii) – 7.5
Ant Nation (DS) – 2
G.I. Joe: The Rise of Cobra (DS) – 5
Space Bust a Move (DS) – 7
Transformers: Revenge of the Fallen (DS) – 7
Transformers: Revenge of the Fallen (Wii) – 5.5
Thanks to Jake for the news tip!


Nintendo is continuing to take action in the piracy scene. Their latest step towards prevention involves a DSi firmware update. Homebrew users in Europe and Japan might be better off holding back on upgrading, as the new firmware will not allow flash cards to be used. Members over at GBAtemp are reporting that those with the latest firmware will be unable to load the AK2I, iPlayer, EZVi, and perhaps even more such as the M3Ri. It should be noted that Nintendo has previously taken similar measures with the DSi in an effort to end piracy, but it didn't take much time before alternatives were discovered. For the moment though, it looks as though Nintendo has stumped homebrew developers.

– Party Play mode for drop-in/drop-out play
– online and offline competitive modes such as Rockfest
– Mii Freestyle returns alongside GH Tunes
– competitive/co-op mode that works with DS called Roadie Battle
– 8 player online support (not just two Wiis, but eight Wiis)
– features on-par with 360/PS3 versions
– no Wii system memory needed to download songs
– no in-game friend codes
– global Wii friend code for automatic addition of address book friends
– improved sound quality
– save/share GH Tunes creations through WC24
– DS connectivity for a Stage Show Manager/music video creator for Mii Freestyle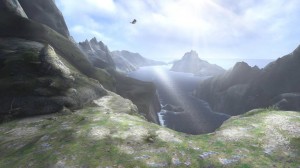 Just how impressive are the graphics in Monster Hunter 3? Well, apparently they stunned Nintendo designers and members of the Zelda team. In an Iwata Asks interview, Nintendo's boss stated that the Zelda devs were under intense pressure after seeing how the game looked. Perhaps this is an indication that the visuals in Link's next outing will be a top priority.
Members from the Monster Hunter 3 team also noted that they understood Nintendo's console hasn't been known for featuring the most excellent graphics, but that they are imperative to the Monster Hunter experience. Therefore, the team was striving to make Monster Hunter 3 the best-looking title on the platform.
There were a number of other details from the interview, some of which you can check out below.
– Motion control was considered at one point but was cut because it would be too tiring for gamers playing for long hours
– The game almost didn't make an appearance at TGS last year because they had just finished mapping the controls – There was relief when good feedback for the Wiimote was relayed
– Nintendo approached the team regarding the Classic Controller Pro – This marks the first time Nintendo has worked with a third-party company to create new Wii hardware

– Most of the music has been replaced
– Exploring about 3-4+ new characters – want to have the Tatsunoko and Capcom sides balanced
– Sequels, if they exist, will probably be on Wii
– Hakushon Daimao not in the game
– Trying to create smooth online experience with leaderboards
– No WiiSpeak support for now but it may end up in the final product

Nintendo Wii
North America:
1. Wii Sports Resort (Nintendo)
2. Dance Dance Revolution Hottest Party 2 (Konami)
3. Wii Fit (Nintendo)
4. EA Sports Active (EA Sports)
5. Mario Kart Wii (Nintendo)
Japan:
1. Wii Sports Resort (Nintendo)
2. Wii Fit (Nintendo)
3. Kyoufu Taikan: Juon (AQ Interactive)
4. Mario Kart Wii (Nintendo)
5. Punch-Out!! (Nintendo)
UK:
1. Wii Sports Resort (Nintendo)
2. EA Sports Active (EA Sports)
3. Wii Fit (Nintendo)
4. Wii Play (Nintendo)
5. Mario Kart Wii (Nintendo)

Nintendo DS
North America:
1. Rhythm Heaven (Nintendo)
2. Mario Kart DS (Nintendo)
3. New Super Mario Bros. (Nintendo)
4. Pokemon Platinum (Nintendo)
5. Brain Age (Nintendo).
Japan:
1. Dragon Quest IX (Square Enix)
2. Tomodachi Collection (Nintendo)
3. Puyo Puyo 7 (Sega)
4. Okaeri! Chibi-Robo! Happy Rich Oosouji (Nintendo)
5. Doki Majo Plus — Limited Edition (SNK Playmore)
UK:
1. Professor Layton and the Curious Village (Nintendo)
2. Club Penguin: Elite Penguin Force (Disney)
3. Pokemon Platinum (Nintendo)
4. Junior Brain Trainer DS (Avanquest)
5. Mario Kart DS (Nintendo)

Even before concept art for Zelda Wii was officially shown at E3 2009, a majority of fans were in agreement that the game should support Wii MotionPlus. However, there were some contradicting statements made by Shigeru Miyamoto coming out of E3. During his roundtable event, Miyamoto said that MotionPlus in Zelda Wii would be dependent on the sales of Wii Sports Resort. Then in an interview with Wired, he stated that "The goal at this point is that we would make Wii MotionPlus required in order to play Zelda."
Zelda followers can rest a bit easier today though, as it's almost 100% safe to say at this point that MotionPlus will be in Link's next adventure. Nintendo's Senior Manager of Product Marketing, Bill Trinen, spoke in a number of different interviews about the peripheral, and provided basically the same type of message – That Miyamoto said at E3 that the next Zelda game for Wii will use MotionPlus. So, I suppose Miyamoto's original comment at his roundtable is no longer significant.