Videos
How the Wii Balance Board works
Wii Fit TV Commercial 2
Protothea Cityscape Gameplay Trailer 1
Toki Tori Trailer
America Ferrera Plays New Super Mari Bros.
America Ferrera: Behind the Scenes
High School Musical: Makin' the Cut
Disney Princess: Enchanted Journey
Spectrobes: Beyond the Portals
Super Swing Golf: Season 2
NEVES Game Play Trailer
Bangai-O-Spirits
River King Mystic Valley
SNK Arcade Classics Vol. 1
DS Demos

Pirates Of The Caribbean: At World's End (Expires 6/8/08)
Worms: Open Warfare 2 (Expires 6/8/08)
High School Musical: Makin' The Cut! (Expires 6/8/08)
The Mummy: Tomb of the Dragon Emperor (Expires 6/8/08)
Cake Mania 2 (Expires 6/8/08)

From family-friendly puzzles to crackling combat, this week's additions to the Wii™ Shop Channel offer a mix of downloadable delights. Fight fans can even choose between futuristic space missions and retro-styled martial arts battles. Take your pick and kick off the summer with an invigorating dose of Wii action.

Nintendo adds new and classic games to the Wii Shop Channel at 9 a.m. Pacific time every Monday. Wii™ owners with a high-speed Internet connection can redeem Wii Points™ to download the games. Wii Points can be purchased in the Wii Shop Channel or at retail outlets. This week's new games are:


Speaking on the limitations of Wii's online capabilities, Rose Lappin of Nintendo of Australia explained, "…What we do have available at this stage for online gaming is Mario Kart Wii, and coming out June 26, Super Smash Bros. Brawl. In terms of downloadable content, we also have the various Wii Channels that are available including Mii Channel, Everybody Votes Channel, News Channel, Forecast Channel, Wii Shop Channel, Internet Channel, Photo Channel, Nintendo Channel and Mii Contest Channel; as well as Virtual Console, for classic game downloads, and now WiiWare for new downloads."
In addition to avoiding the issue, the reply is rather…lame. The downloadable content that is described honestly isn't really downloadable; since, after all, the content does end up being removed from the Wii eventually (Brawl levels expire after a day, Mario Kart Wii tournaments rotate every week.) Nintendo obviously isn't prepared to provide fans with a sufficient answer, which is a shame.


It's a slow news day indeed, which is one reason why I'm posting this video. Oh, and the fact that I couldn't stop laughing the first time I saw it didn't hurt, either. Just as a note, I'm pretty sure this video is fake.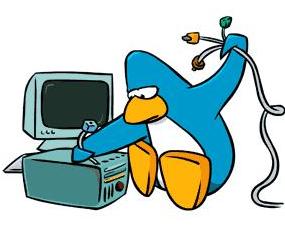 Some of you probably know that Nintendo Everything has been down the past two hours. This issue was a problem associated with our host, and not a problem on our end. Still, that didn't make waiting out the downtime any easier! Oddly enough, our host is up 99.99% of the time (this is a real stat, not a joke!), and the average downtime wait is around 30 minutes for our host. So, definitely inconvenient, but thankfully, today was an extremely slow news day. I apologize to those attempting to access the site, but we're back!

Circuit City
– Lego Indiana Jones: Free unlockable lego Beloq and T-shirt with purchase (does not apply to DS version)
– Kung Fu Panda: Free plush toy with purchase
Target
– Lego Indiana Jones: Exclusive unlockable treasure magnet (does not include DS version)
– Save $5 on LEGO Star Wars II or Complete Saga game with purchase of Lego Indiana Jones (Wii, DS)

"No, when it comes to the Wii, because literally the Wii does not have the processing power that would be required to do a game like this." – Jeffrey Gullett, assistant producer of Lucas Arts
The Wii may not be able to handle most of the games currently available on the Xbox 360 and PS3, though developers have managed to pull off amazing technical feats based on the Wii's limitations. The developers of LostWinds, for instance, were forced to work around a file size limit, yet still was capable of producing graphics that are superior to most retail Wii games.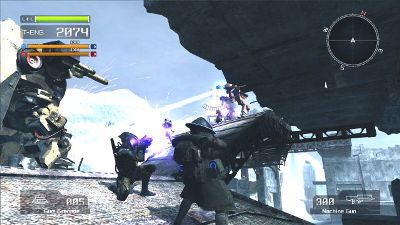 "Possible… The 'or something like this' part [Bionic Commando/Lost Planet] we could talk about in a couple weeks perhaps." – Christian Svensson, Corporate Officer/Vice-President of Strategic Planning & Business Development of Capcom
All long job titles aside, I'm sure 99% of the hardcore gaming population knows which event will be taking place in a few weeks. Yep, E3. Capcom has supported the Wii very well by delivering Zack & Wiki, Resident Evil titles, and Okami. More support from the company would definitely aid third party support on the system. The comment from Mr. Svensson seems to hint at a new IP; however, this could be a spin off of Bionic Commando or Lost Planet.

Silver award (Sales > 100,000 units):
PS3 GRAND THEFT AUTO IV TAKE 2
X360 GRAND THEFT AUTO IV TAKE 2
PS3 HEAVENLY SWORD SONY
WII PRO EVOLUTION SOCCER 2008 KONAMI
Gold award (Sales > 200,000 units):
PS3 GRAND THEFT AUTO IV TAKE 2
X360 GRAND THEFT AUTO IV TAKE 2
X360 TOM CLANCY'S RAINBOW SIX: VEGAS 2 UBISOFT
NDS POKEMON MYSTERY DUNGEON: BLUE RESCUE NINTENDO
X360 PROJECT GOTHAM RACING 4 MICROSOFT
Platinum award (Sales > 300,000 units):
PS3 GRAND THEFT AUTO IV TAKE 2
PS3 FIFA 08 EA
X360 GRAND THEFT AUTO IV TAKE 2
X360 CALL OF DUTY 3 ACTIVISION
WII WII FIT NINTENDO
Double platinum award (Sales > 600,000 units):
X360 GRAND THEFT AUTO IV TAKE 2