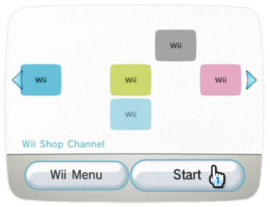 Next week
– Famicom Tantei Club Part II (Super Famicom, Nintendo)
– Toki no Keishousha: Phantasy Star III (Mega Drive, Sega)
Lineup for May
Famicom
– Bubble Bobble (Taito)
Super Famicom
– Axelay (Konami)
– Ganbare Goemon 2: Kiteretsu Shougun Magginesu (Konami)
– Front Mission Gun Hazard (Square Enix)
Master System
– Alex Kidd in Miracle World (Sega)
Mega Drive
– Toki no Keishousha: Phantasy Star III (Sega)
– Gynoug (NCS)
– Super Fantasy Zone (Sega)
PC-Engine
– Star Parodier (Hudson)
– Fire Pro Wrestling 2nd Bout (Spike)
– Break In (Naxat Soft)
– Martial Champion (Konami)
NeoGeo
– Garou Densetsu 2: Arata-naru Tatakai (D4)
– Ninja Combat (D4)
– Burning Fight (D4)

NDS Taiko no Tatsujin DS 2 – 32K, 70% sell-through
NDS Summon Night – 26K
NDS Junguuji Saburou – 5-6K
NDS NARUTO – 5-6K
NDS Yatta Man – 1.5 – 2.5K
NDS Phoenix Wright 3 New Best Price – 1.5 – 2.5K
NDS Dream Cat DS – 1.5 – 2.5K
NDS That's QT – 1.5 – 2.5K
NDS Days of Memories 2 – 1.5 – 2.5K

According to UK retailer Woolworths, Wii Fit has been selling 90 copies for each minute that passes by. A good number of people also waited outside the store in the morning to be one of the first to purchase the game. Although not every store has sold out of copies, it is expected that many stores will run out of stock as soon as today. Wii Fit launched in Europe just a few hours ago, and has already been released in Japan. American gamers can get their hands on a copy on May 19th.

"Our earnings projection for the year is not based on hardware price cuts, and I don't think we are going to need them." – Satoru Iwata, President of Nintendo
With the Wii and DS Lite continuing to perform well in the market, it would not be a wise move on Nintendo to cut prices on their systems at this point. If by some unknown reason the Wii and DS falter, Nintendo could try a number techniques to boost their sales (such as bringing it new colors.)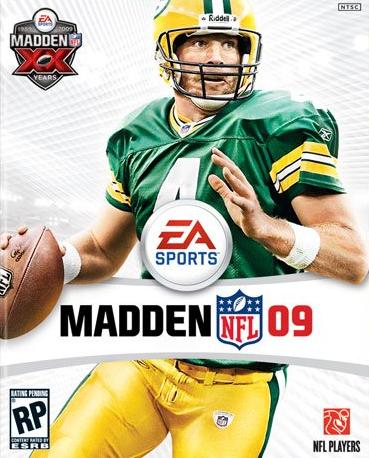 April 25, 2008 – Electronic Arts Inc., (NASDAQ: ERTS) announced today that former Green Bay Packers quarterback Brett Favre will be featured as the cover athlete of Madden NFL 09, coming to stores across North America on August 12 from EA Sports. Madden NFL 09 marks the 20th anniversary of one of the best-selling and most critically-acclaimed videogame franchises of all time, and the game will feature adaptable gameplay tailored to every type of gamer, online enhancements and a broadcast style presentation delivering an authentic NFL experience.

"Madden NFL Football and Brett Favre are sports icons who have set the standard and revolutionalized their positions within their respective genres," said Madden NFL Executive Producer Dale Jackson. "Brett Favre is a perfect fit for the Madden NFL 09 cover, as he epitomizes everything the franchise has stood for the past 20 years – longevity, excellence, and a love of football."

PSP = 85,421
DS Lite = 44,551
Wii = 44,241
PS3 = 7,438
PS2 = 6,545
Xbox 360 = 1,076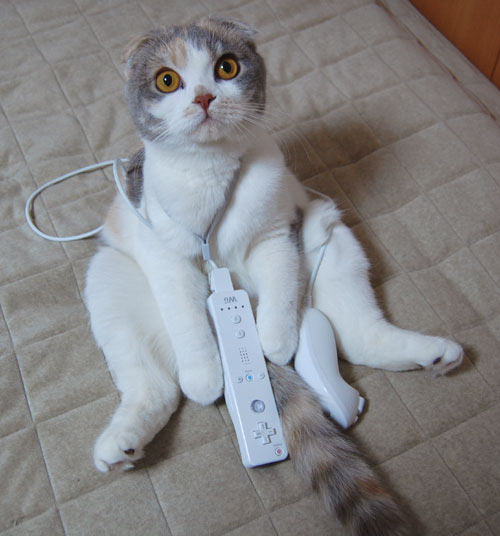 America may be one of the last territories to be receiving Wii Fit, but one humorous additions that will be exclusive to the North American version of the game is the ability to weigh your pet. Gamers who play Wii Fit will receive a message that they can weigh their pet by weighing themselves with the pet first, and then alone. The difference between these two values will give the player the weight of their pet. Miyamoto originally planned for this feature to be in the Japanese version of Wii Fit, but time constraints forced the development team to scratch out the idea.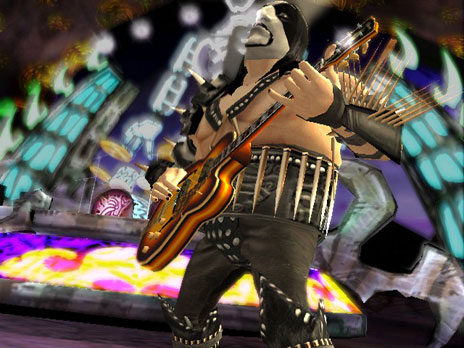 "Let's take Wii. There are opportunities to add to the physical experience, whether it's guitars or the Star Wars game—in which you have a lightsaber—or fishing. Having that physical connection with what you see on the screen is bringing in audiences that never would have tried games. But we're in the very, very earliest stage of physical interface." – Activision boss Bobby Kotick
Hm. Perhaps Guitar Hero will utilize the Wii Balance Board in some way…

Nintendo Co., Ltd., has announced record revenues and profits for the fiscal year ending March 31, 2008. Nintendo posted sales of more than 1.67 trillion yen, an increase of 73 percent over the prior year. Nintendo also reported FY08 operating profits of more than 487 billion yen, a year-over-year increase of 115.6 percent.

The company also increased projected shipments of the popular Wii™ home video game console for the current fiscal year. During the 12 months ending March 31, 2008, Nintendo shipped 18.61 million Wii console to its distributors and retail customers globally, bringing the worldwide total to 24.45 million since its debut in November 2006. For the fiscal year that began April 1, 2008, Nintendo forecasts global Wii console shipments increasing to 25 million.

Nintendo also forecasts shipment of 177 million Wii software units for FY09, while the FY08 shipment was 119.6 million units. Through March 31, 2008, Wii enjoys a life-to-date tie ratio of 6.07 games per system worldwide.