Runbow could have ended up on any platform, but 13AM eventually settled on Wii U. Wondering how the studio settled on that decision? It all came down to the Wii U's ability to handle a wide array of control schemes.
13AM co-founder Tom McCall told Gamasutra:
"We looked at Xbox, PlayStation, PC, all those things, and we just kind of did a tally of how many controllers we could link up. And when we got to Wii, we found out… We found out that if you tether a Wii Remote to a Wii controller four times, and then add in the Wii U tablet controller on top of it, you can get up to nine players. We'd never seen anything like that before."
McCall also mentioned that he and other members of the team had a good relationship with Nintendo, as one of them started communicating with the company as part of his thesis project.
"There was never a giant pitch; we just kept them in the loop from day one and they've been very supportive the whole way. I guess we've been very lucky!"
Gunman Clive 2 has been in the works for about a year, according to Bertil Hörberg.
Hörberg told Nintendo Enthusiast:
I started development in November last year, which may not seem very long ago, but I've already spent more time on it than I did on the first game. I don't have the patience or the stamina to work on massive projects that takes several years, so the fatigue is really starting to set in and I'm hoping to be able to finish the game somewhat soon.
As for what we can expect from Gunman Clive 2: a slightly longer experience, a change in visuals, and improved controls. That's on top of new enemies and obstacles, varied environments, and more special levels.
Overall, it's a fairly straight forward sequel. The first game was rather short and people were asking for more levels, so that's basically what I'm giving them, but at the same time, I'm trying to bring it up a notch and deliver a more exiting product with its own identity. The most obvious change is probably the color palette and there's a bit more graphical detail as well. The controls is a bit faster and the jump a bit less floaty.
GameSource recently had the opportunity to interview David D'Angelo from Yacht Club Games. The discussion isn't in English, but we were presented with a couple of noteworthy translations.
Here's what D'Angelo shared regarding Nintendo's support for Shovel Knight:
Nintendo was very helpful. They provided a great deal of marketing from featuring the game on the eShop and their website, to bringing the game with them to conventions around the country. They were also helpful behind the scenes, dealing with technical questions and listening to our wildest dreams. Creating Shovel Knight for the Wii U and 3DS was a smooth process, but of course, still a ton of work. Building a game for any platform comes with its own challenges and making a game feel unique and at home on the console is an important but hard problem to tackle!
On the topic of Shovel Knight's sales, D'Angelo stated:
The game is selling really well on Nintendo platforms, and hopefully we'll continue to keep making games for their systems. We love Nintendo, and they have been really great to work with for Shovel Knight.
Persona Q: Shadow of the Labyrinth employs a very unique art style compared to other games in the Persona franchise.
Atlus went for a "super-deformed art style" due to its connections to Etrian Odyssey. There's also the fact that the 3DS' screen is a bit on the small size.
Artist Shigenori Soejima explained to USGamer:
"There are two big reasons for the super-deformed art style. One being that, because this is a crossover with Etrian, which has always had that style, we wanted to keep that iconic look so that when people saw it they'd know, 'Oh, this is similar to Etrian Odyssey.' If it were in the regular-looking Persona style, especially on 3DS, people might be confused and wonder, 'Is this a new Persona game, a new Etrian title?'"

"Secondly, on the 3DS, the screen is much smaller. My usual type of character designs… trying to squeeze them onto a tiny screen just wouldn't look good. In order for my characters to shine, basically we had to scale them down."
Satoru Okada was a pretty important figure at Nintendo. He played a big role in the creation of the company's earliest handheld systems, which continued until his retirement back in 2012.
Okada was recently interviewed by the Japanese publication "Shooting Gameside". Here are a few of the more interesting excerpt that specifically pertains to Nintendo:
—Since you've participated in the creation of so many different handheld gaming consoles, I was thinking you'd be more particular and high-strung. But in fact you're very open and relaxed.

Okada: The first thing I made using a computer was the Game and Watch series. After that handheld gaming consoles became the main focus of my work at Nintendo. Speaking of being particular, you know, I didn't originally apply to Nintendo with any special ambitions or designs. Originally my friend was supposed to have taken the company's entrance test, but due to circumstances he couldn't make it out. In his place I was chosen to take the test. When I say "in his place", though, I don't mean that I was a mere susbtitute; I was given the chance as part of a job-search program at my school. I knew if I took it lightly that it would damage the reputation of my school, and I couldn't allow that. Still, I didn't really know what I was doing, so I ended up being late to that test, but thanks to the kindness of the test administrator, I was allowed to take it anyway.

Nintendo's entrance exam had a section where you had to actually engineer something. You were given a design and had to make a model of it using small metal pieces. Since I had spent so much time in Junior High doing those electrical engineering projects, it was an easy task for me. As a result, rumour got around at Nintendo that "someone good at soldering has joined!" It seemed I was the first person to join Nintendo with any electrical engineering abilities, a fact which would turn out to be a huge investment in my future.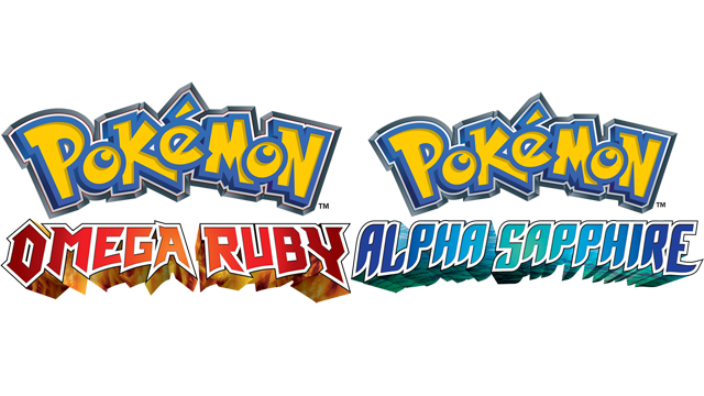 Pokemon Omega Ruby and Alpha Sapphire are seeing higher pre-orders than the last entry in the series, X/Y. That's information comes straight from Nintendo UK, who spoke with MCV in the magazine's latest issue.
Nintendo UK marketing boss Shelly Pearce said:
"Pre-orders for Pokemon Omega Ruby/Alpha Sapphire are doing really well at the moment. It is pre-ordering more than X and Y, so we are quite optimistic about that one."
UK general manager Simon Kemp chimed in about Pokemon Omega Ruby/Alpha Sapphire pre-orders as well: "And that is a pattern we're seeing globally."
Level-5 CEO Akihiro Hino has some pretty ambitious plans for the company.
In a recent interview, Hino stated that he hopes to transform Level-5 into something like Disney. The company would focus on worldwide entertainment as opposed to just games.
Hino mentioned that he hopes to accomplish this within five years.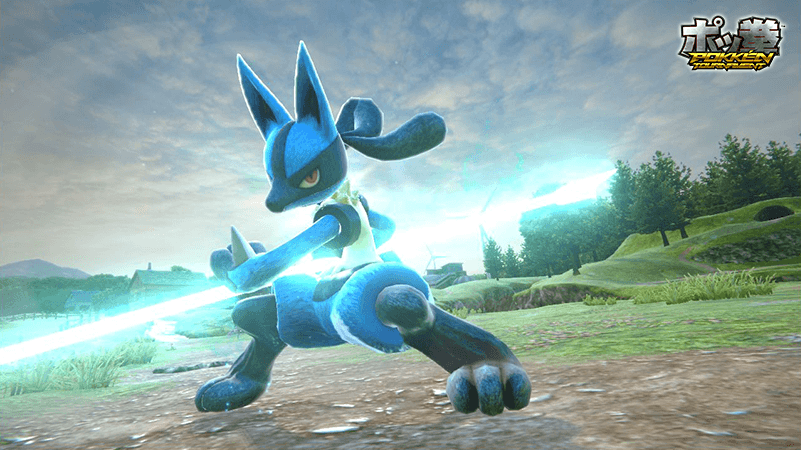 Prior to Pokken Tournament's announcement, many gamers assumed that the title would be confirmed for Wii U. That didn't happen though, as it's only for arcades at present.
In an interview with Japanese website 4Gamer, Bandai Namco's Katsuhiro Harada explained why Pokken Tournament is hitting arcades first. When 4Gamer said that Pokemon is considered family-oriented and that this isn't necessarily the same for arcades, Harada responded:
With Pokken Tournament, The Pokemon Company and Bandai Namco hope to appeal to older fans. Producer Katsuhiro Harada, in an interview with 4Gamer, said that the team is "aiming for something over 18 years of age to the early 30s" when it comes to age demographics.
Harada said:
"Naturally, it's being developed into something that elementary school children can also enjoy, but if we're talking about age demographics, we're aiming for something over 18 years of age to the early 30s."

"When it comes to Pokémon, everyone says they love it up until the fourth grade, and what's funny is that there are kids who graduate from it after that. Well… it's not that they 'graduate,' since they're still fans, but they just don't show [their enthusiasm], and kind of play it more behind-the-scenes."

"That applies to some of the kids out there. However, for some reason, once they get into their 20s, there are more and more people who enthusiastically share their love for Pokémon."

"This title is being made as an 'adult's Pokémon' for that generation of people who grew up with Pokémon. Those in their 20s and 30s today have spent a lot of time during their school days with Pokémon, and have some strong memories looking back at the games and anime."

"And for those people, Pokkén will finally allow them to experience what it's like to freely move around their favorite Pokémon, and I expect it to be a very impressive title. Please look forward to it."
At New York Comic-Con last week, Square Enix's Tetsuya Nomura revealed a new collaboration with Monster Hunter 4 Ultimate. The Kingdom Hearts III director is making original male and female weapons along with armor and original Felyne equipment.
Nomura spoke a bit about his involvement with Monster Hunter 4 Ultimate with Famitsu this week. "I've publicly stated that I love the Monster Hunter series, especially the multi-player," he said. "So when I received the offer, I was honestly very happy."
Nomura's designs are specifically made for the west. They're not available in the Japanese version of the game, which launched last week.