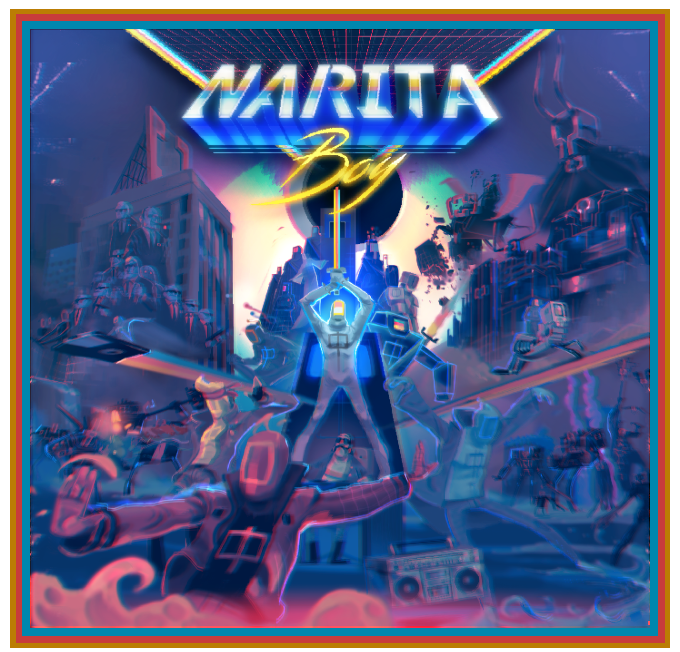 Studio Koba is trying to fund their first game, Narita Boy, using the famous Kickstarter platform. Should this project meet the goal of raising €200,000 , they have promised to create a port for Switch.
Narita Boy seems to be a 'retro futuristic pixel game' inspired by old adventure games like Castlevania and Double Dragon, but with an 80's Tron-like arcade esthetic that suits it really well. Here are the features that they promised to deliver if they reach the base €120,000 goal:
Pure handcrafted pixel sprites with rich and complex animations.

A homage to the 80's that tastes like retro but is also new. Narita Boy reloads the creative canons to find an unique style that combines the past and the future of video games

Classic 2D scroller action with new exotic time and dimension jump mechanics, RPG elements and amazing worlds to explore; from the streets of the 80s to the weird futuristic landscapes of another dimension.

An awesome Soundtrack inspired by the glory days of analog synthesizers.

The Story will put you through a journey between dimensions, neglecting the ebbs and turns of Time itself. Meet weird, unique characters and wield powerful and strange magic.

Jump, fight, find your own way in order to progress, travel across dimensions and let yourself be amazed by the amazing retro futuristic universe of Narita Boy.

Find items to upgrade your digital magic and your (meta)physical strength. Find vehicles to traverse greater distances and use your instincts to find well hidden secrets.

Easy to learn, simple to play, but a real challenge to Master.
As of the writing of this post, the Narita Boy project has raised almost €25,000, but there's still 32 days to go. Make sure to check out their Kickstarter page and back this game if you are interested on playing it on the go with Switch.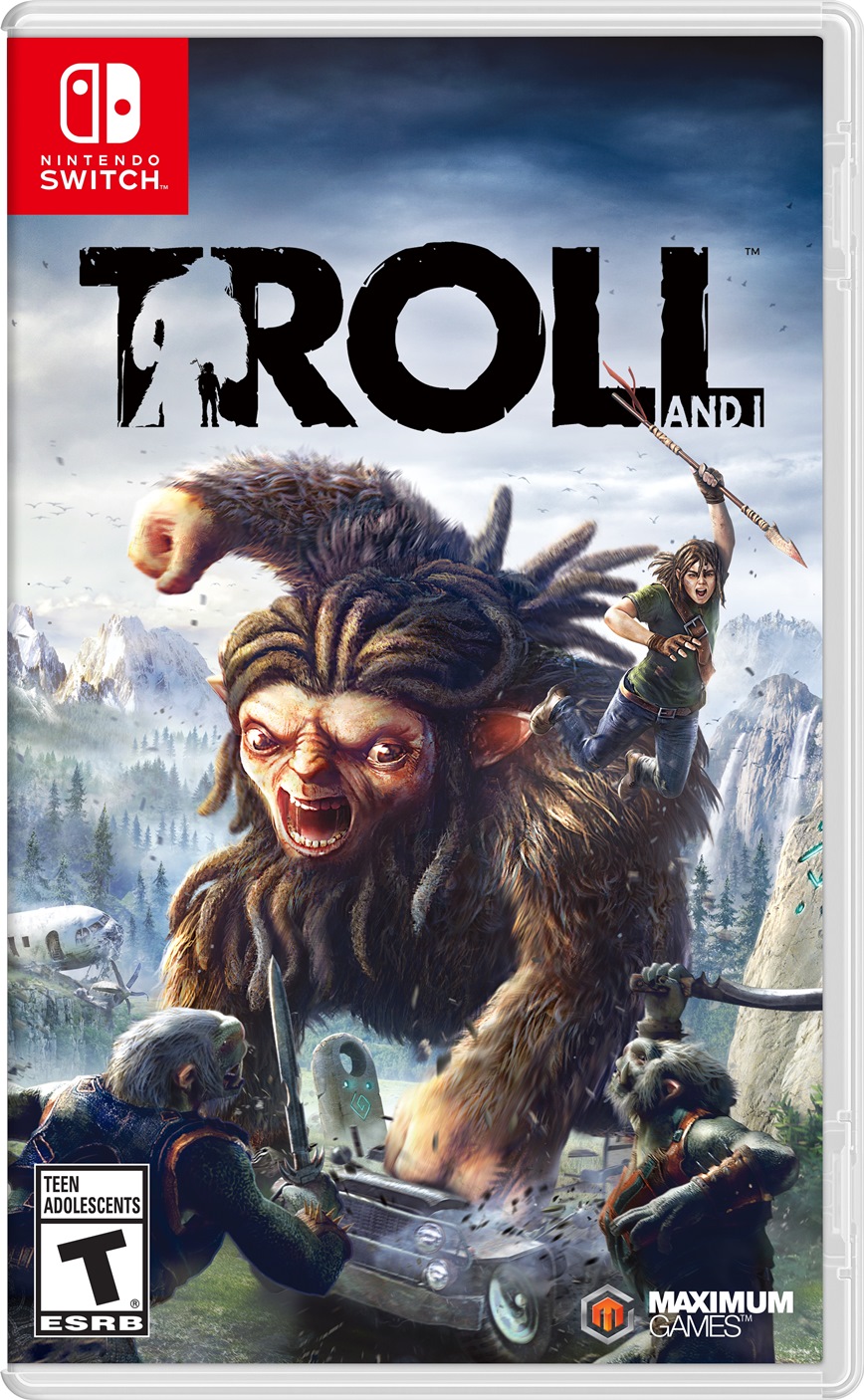 Following the Switch announcement earlier today, Maximum Games has released the boxart for Troll and I. Take a look at it above.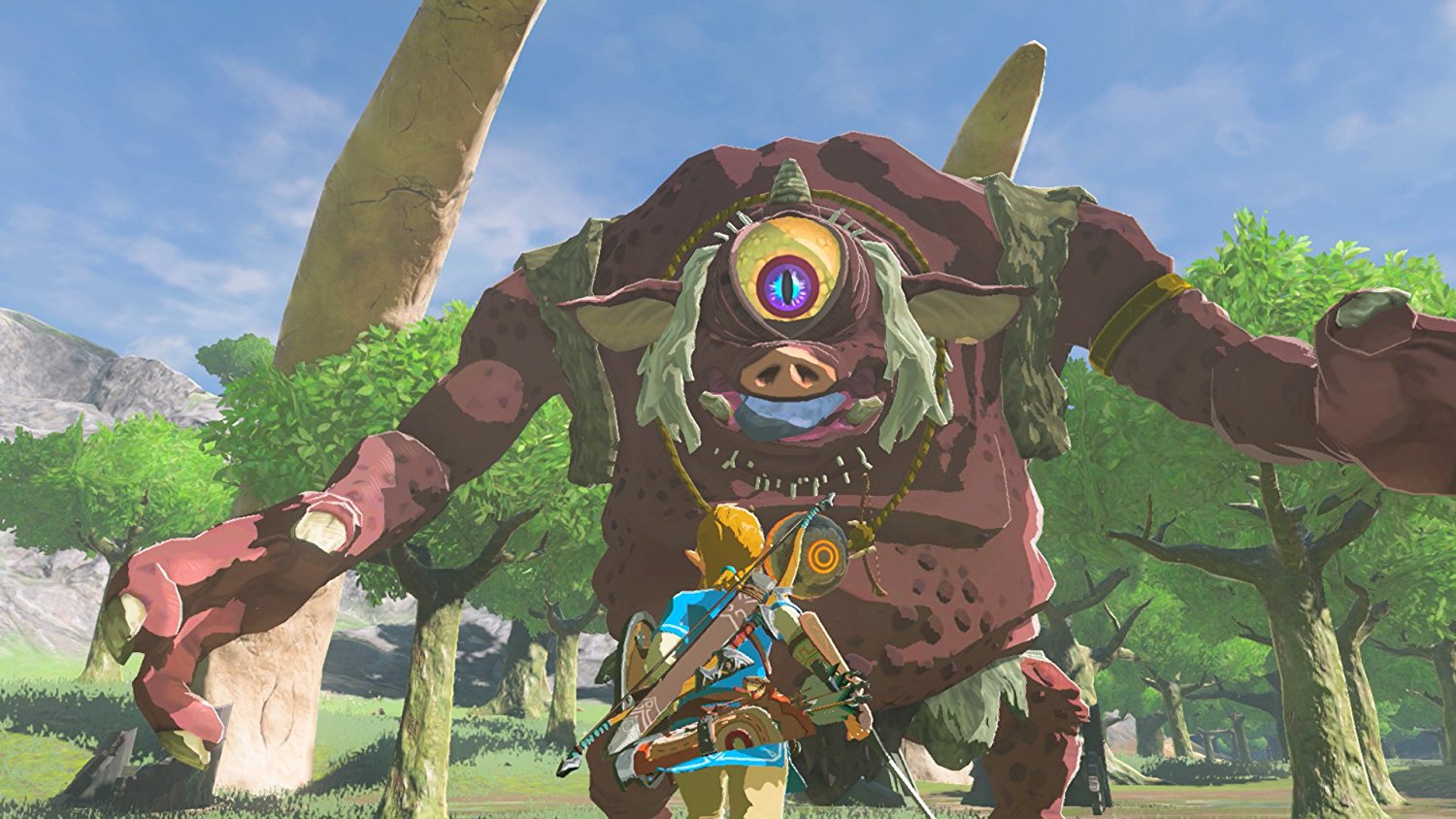 This week's Famitsu scans are now available. Highlighted titles include Voez, Zelda: Breath of the Wild (warning: one of the images shows a boss), and Cube Creator DX (plus a Switch ad). Scans of all titles can be found below.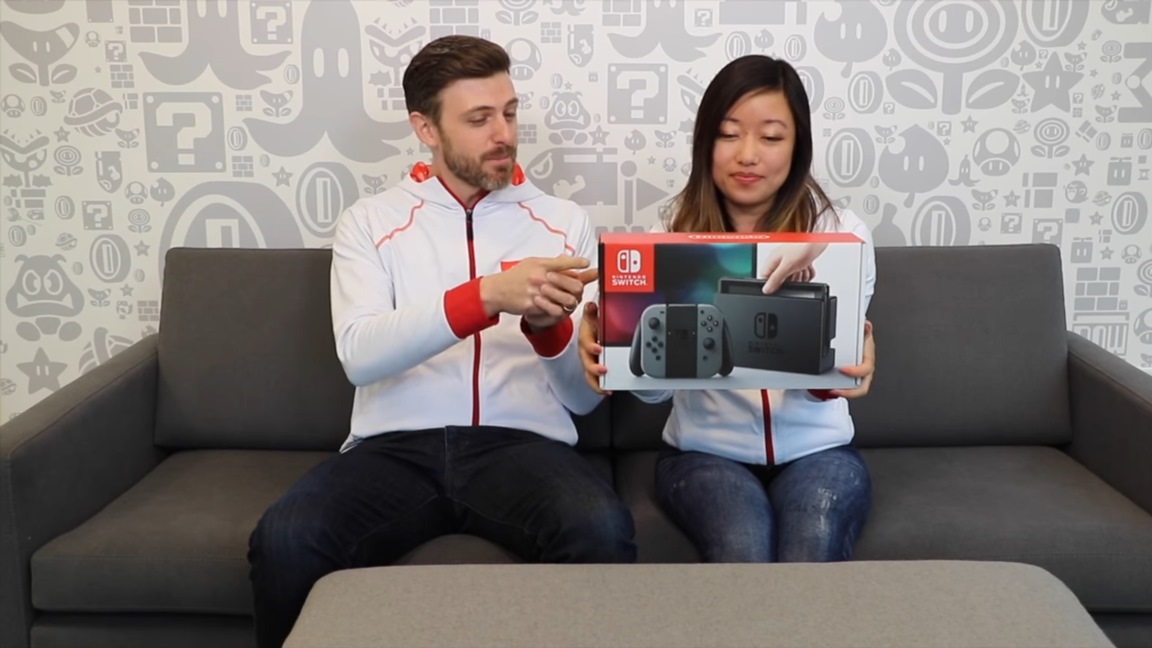 It's not Friday, but a new episode of Nintendo Minute has gone live. Kit and Krysta unbox the Switch in the latest video. Check it out below.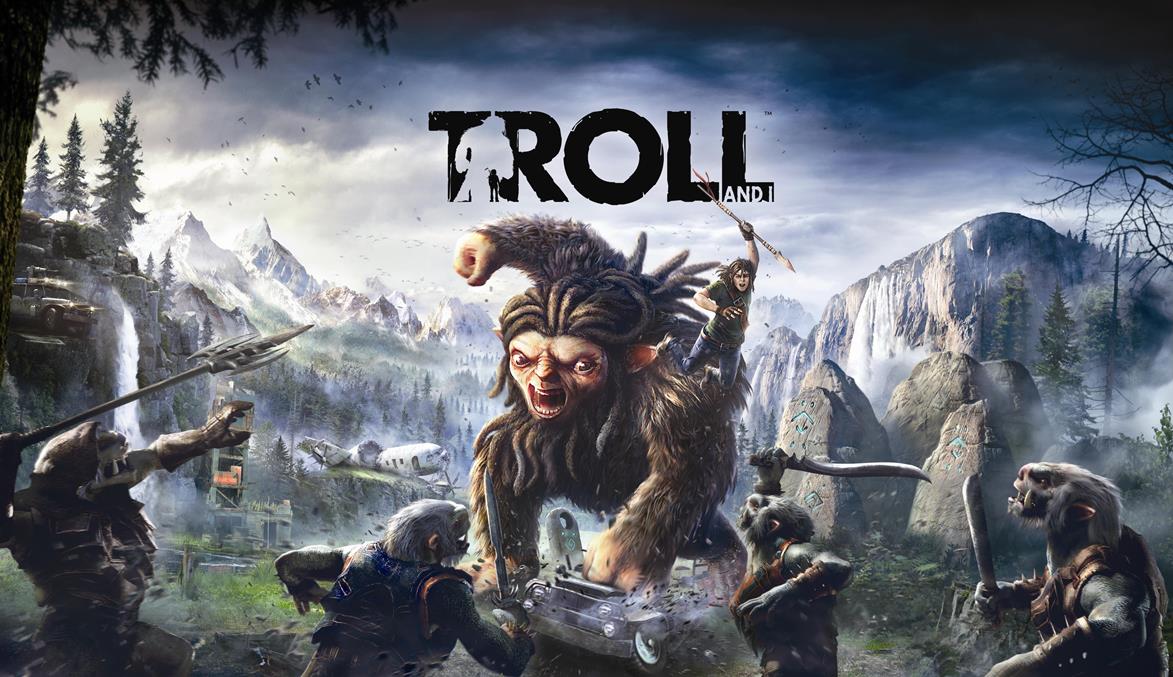 Troll and I is in the works for Switch, Maximum Games announced today. The game is planned for release this spring.
Troll and I is a third-person action-adventure title created by Spiral House. Here's an overview:
"In Troll and I, players will be tasked with strategically utilizing Troll and Otto's unique strengths to overcome the many enemies they will face in the Scandinavian backcountry – whether they be the human hunters pursuing Troll for their own greedy ends or mythical orcs known as 'Ahky' unleashed from the depths of the earth. Solo players can seamlessly switch between Otto and Troll in-game, using Troll's massive size and strength to throw boulders at enemies or Otto's speed and resourcefulness to stealthily take out a lone hunter without raising an alarm. Troll and I also supports split-screen gameplay for couch co-op, as two heads, and pairs of hands, are always better than one.

Throughout the game, players will encounter various natural resources when playing as Otto, and should make use of Otto's keen senses and attunement to nature to track down wildlife, which can be hunted and used to heal him during battle. Otto will exploit the materials of the forest to fashion spears and other weapons that will prove crucial to the duo's survival. Otto's connection to his surroundings and the environment around him plays a key role in the player successfully navigating treacherous situations."
On Switch, Troll and I can be used for single-player and split-screen co-op gameplay. Maximum Games intends to share more details about the Switch version at a later date.
You can watch a new trailer for Troll and I below.
Source: Maximum Games PR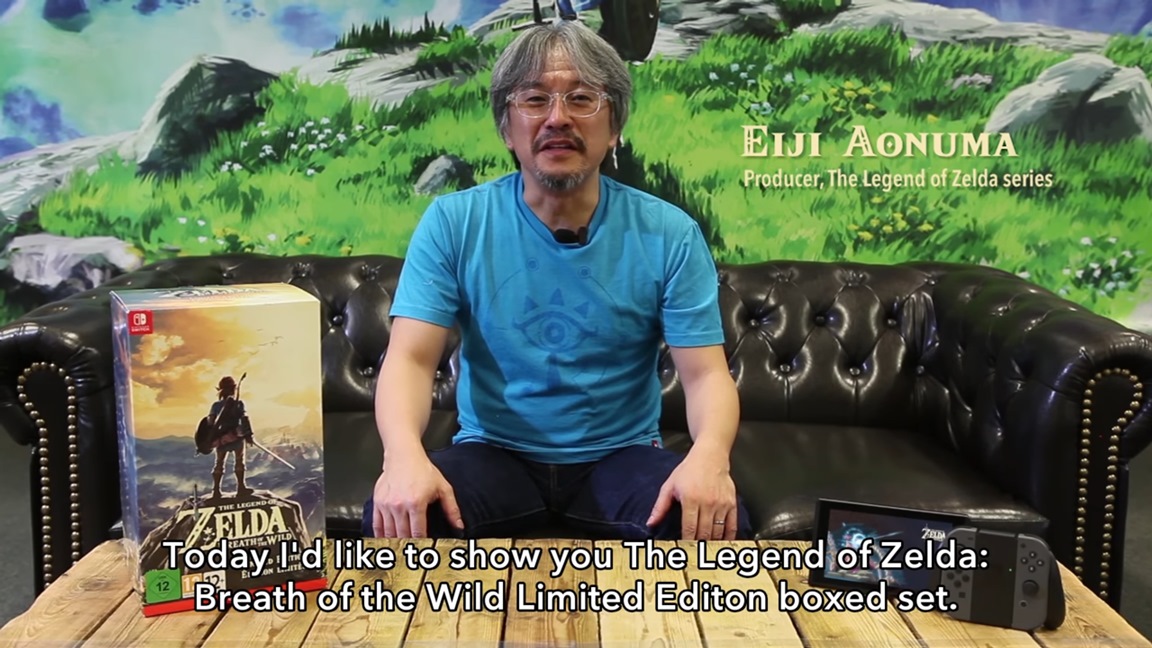 Nintendo has posted a new video in which Zelda producer Eiji Aonuma unboxes the European Breath of the Wild Limited Edition. Check it out below.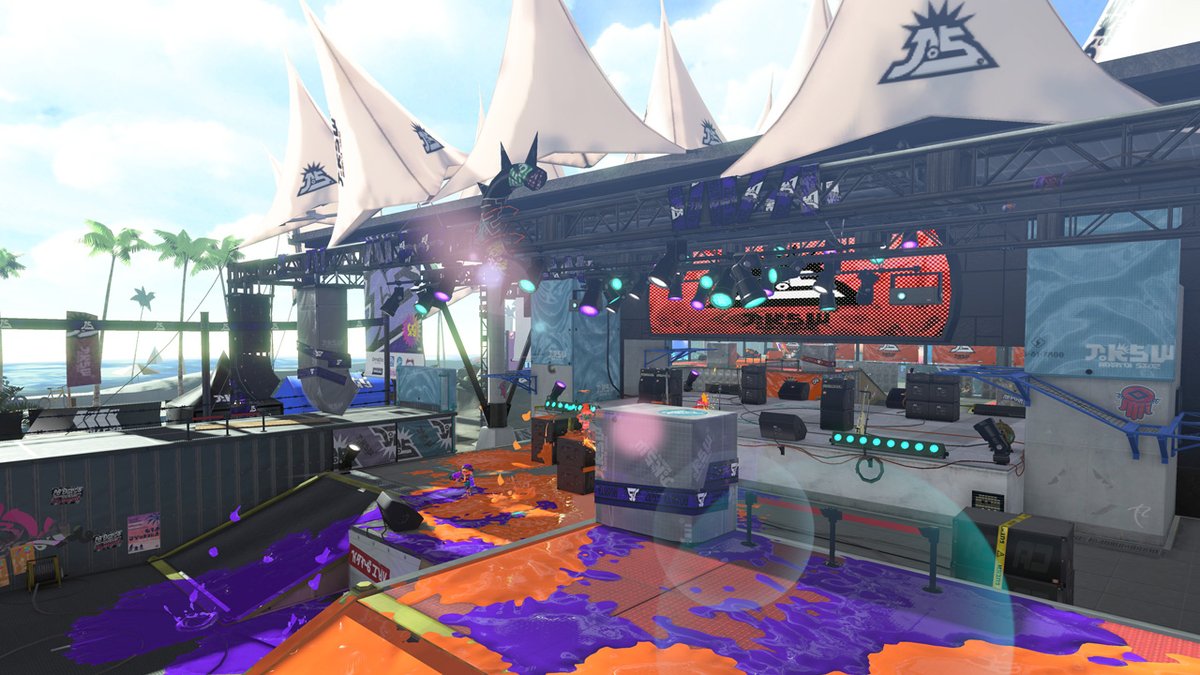 A brand new stage for Splatoon 2 has been revealed on the series' official Japanese Twitter account. Today, we have a look at the Diadema Amphitheater.
This is a facility used for concerts from various artists. The legendary Squid Squad band also used to hold concerts here, and this is known as the holy place for rock music. Some may be worried that the machinery may get damaged due to the ink, but there are already proper countermeasures to prevent that from happening.
Here's a look at the stage: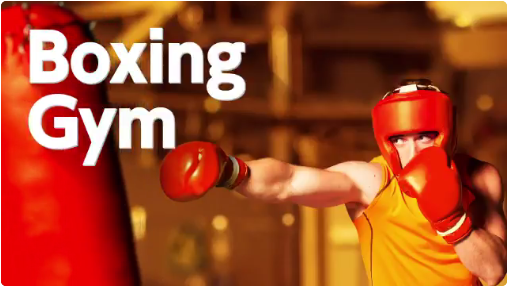 Nintendo has uploaded footage of another 1-2-Switch game, Boxing Gym. Players punch an imaginary punching bag, and they must be the fastest to use the right type of punch. Watch it below:
?1-2-Switch ????????????????????????? ?????????????????????????????????????????????????KO????https://t.co/hnsJksU4md pic.twitter.com/t9F9U6AZNy

— ??????? (@Nintendo) February 22, 2017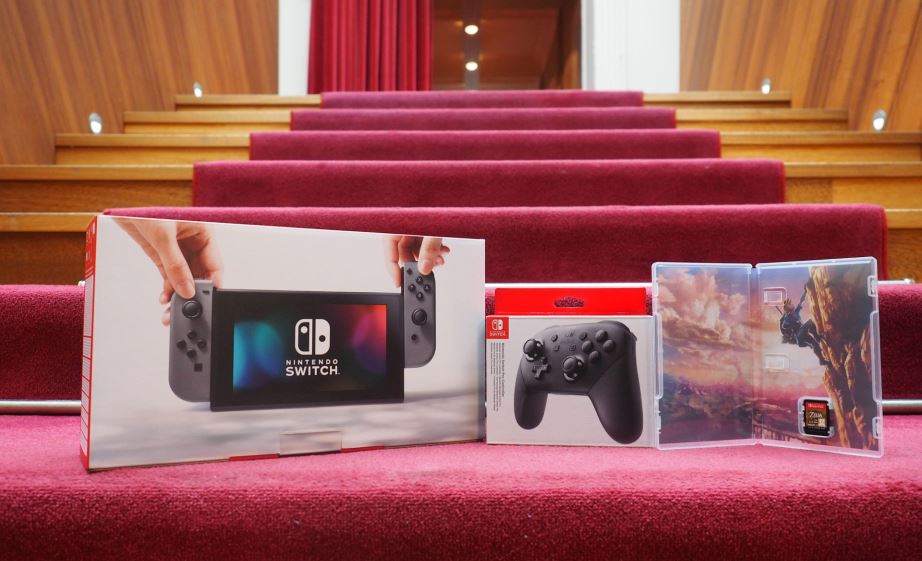 Gamekult has a new interview up with Nintendo France's Philippe Lavoue. Among other things, Lavoue discussed sales expectations for Switch.
So far, Nintendo is seeing pre-orders similar to those of Wii in France. The company also expects to sell 800,000 units this year, which would be the lifetime sales of Wii U. That includes 95,000 units on day one with a near 100 percent conversion rate with Zelda: Breath of the Wild.
Gray is currently more popular than the neon option at the moment. However, Lavoue thinks things will ultimately shift in the opposite direction.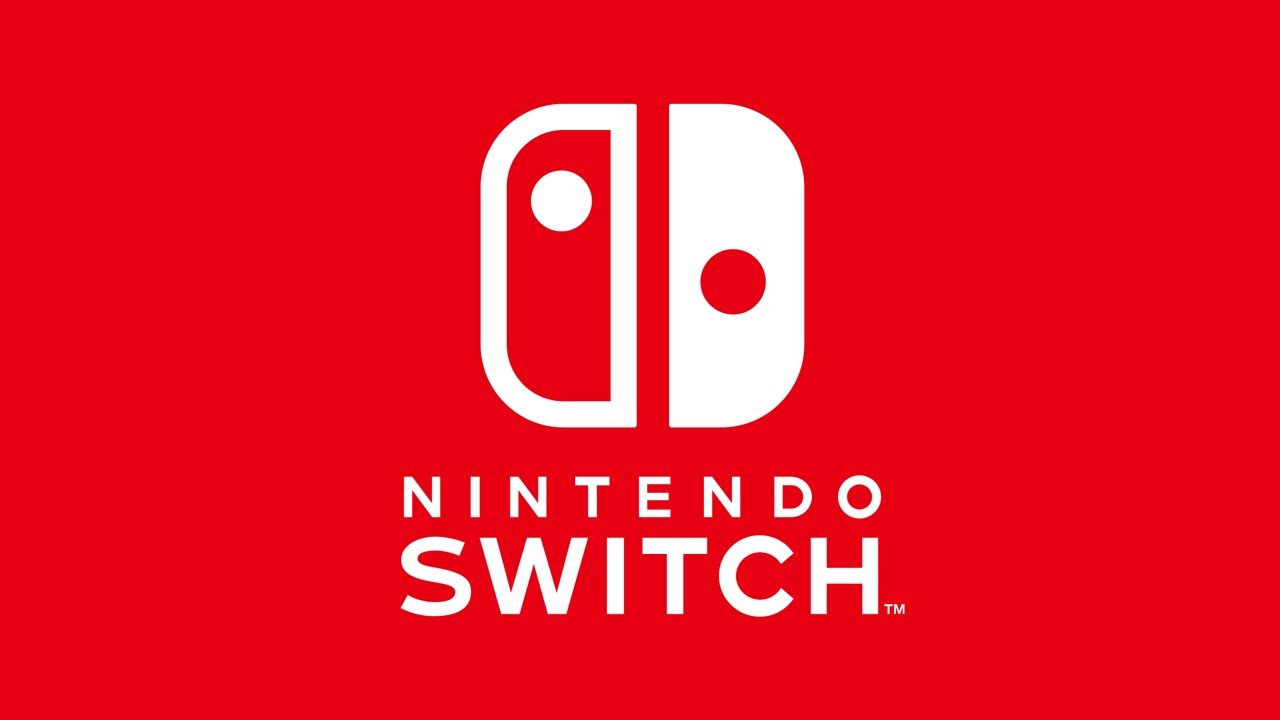 In an interview with alistdaily, GameStop senior director of merchandising Eric Bright spoke about Switch in-depth. One big takeaway is that the retailer is seeing "tremendous demand."
He said:
"We've seen tremendous demand for Switch. And of the initial allocation of pre-orders we took, the majority of them were done by PowerUp Reward customers. They're definitely looking for this device. We have a ways to go before we satisfy all the demand that's out there."
Bright brought up several positive points about Switch: the portable factor, Q1 launch, third-party games, and support of indies.