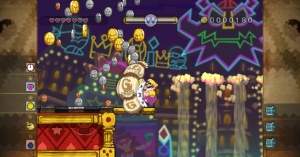 REDMOND, Wash.–(BUSINESS WIRE)– While the game world awaits the E3 Media & Business Summit in Los Angeles next month, Nintendo isn't waiting to announce new titles for its mushrooming libraries for the Wii™ console and Nintendo DS™. Classic Nintendo characters like bad-boy Wario™ and pink powerhouse Kirby® will star in their own platform games. A new Mystery Case Files™ game brings the best-selling Big Fish Games franchise to Nintendo DS for the first time. These games join the recently announced Mario™ Super Sluggers baseball game for the Wii console.

"Nintendo's game libraries continue to grow at a rapid pace," said Cammie Dunaway, Nintendo of America's executive vice president of Sales & Marketing. "Wario stars in a great new platformer, Kirby enthusiasts get an updated version of a fan favorite, there's a new mystery for Mystery Case Files aficionados and baseball gets a few new Mario-style twists."

Wario Land™: Shake It!, a classic side-scroller for the Wii console launching Sept. 29, stars Wario, the smelly, bad-mannered alter ego of Mario™. With the Wii Remote™ controller turned sideways like an old-school controller, veterans and newcomers alike can run, jump and smash their way through hectic side-scrolling stages. Players shake the Wii Remote to help Wario take down his enemies, empty bags of treasure or cause earthquakes. Best of all, there are numerous stages each offering multiple missions to keep players coming back again and again to unlock everything, collect more coins or just improve their best times.

Nanashi no Game (NDS, Square Enix): 8 / 8 / 7 / 7 – (30/40)
Panpaka Panya-San (NDS, Starfish): 6 / 5 / 5 / 5 – (21/40)
Riku to Johan: Kaeta Nimai no E (NDS, Fonfun): 6 / 7 / 7 / 7 – (27/40)
Akko de Pon! Ikasama Hourouki (Wii, Success): 4 / 5 / 4 / 3 – (16/40)
Jawa: Mammoth to Himitsu no Ishi (Wii, Spike): 7 / 7 / 7 / 7 – (28/40)
Initial D: Extreme Stage (PS3, Sega): 6 / 7 / 7 / 6 – (26/40)

Rock Band
– Underwhelming – comes very late after other versions, the great features aren't in the Wii version
– Can't make own band members
– Drums not wireless – there was an error on the press release
– Sub-par stereo sound
Madden All-Play
– Visuals "updated" – looks like they're tweaking with the system
– 5 on 5 mode – easier to play – ex: throw automatically
– Call Your Shot: Draw own shots – can do this online
– Overall, gameplay more fast, "arcadey" – Bozon says this isn't a bad thing
– Core football isn't gimped (not too much missing from other versions)
– Hardcore gamers will go for the 360 version, casual gamers will go for the Wii version
Tiger Woods
– Feels good, graphics improved
– Colors more vibrant, frame rate is good
– Feels more polished, controls have been improved greatly
– Game accounts for full motion
– Matt is impressed with the game
– Game all about motion
– 4 player online at the same time (can see other people hitting the golf balls)
– Ball Battle: Zoom in screen on ball with heavy metal music – point remote at screen, pull it in any direction – friends scramble to pull it (to mess up a player)

According to Stephan Bole, chairman of Nintendo France, the Wii has sold 26 million units worldwide. This would not be a tremendous surprise, as Wii consoles still manage to fly off the shelves. By comparison, 20 million Xbox 360 have been sold 20 million units worldwide in addition to 14 million PS3s consoles. Bole attributes the success of Wii to women and seniors, who have recently began to take an interest in video gaming.


The latest EGM review scores are as follows:
Retail
We Love Golf! (Wii) – B
Final Fantasy Fables: Chocobo's Dungeon (Wii) – B+
Battlefield Bad Company (PS3, Xbox360) – B
Civilization Revolution (PS3, Xbox 360) – B+, A-, A-
Top Spin 3 (Multi) – C+
SingStar (PS3) – B+
Haze (PS3) – D+
Metal Gear Solid 4 (PS3) – A-, A-, A
Supreme Commander (Xbox 360) – C
Spectral Force 3 (Xbox 360) – B-
Don King Presents PrizeFighter (Xbox 360) – D+
Ninja Gaiden II (Xbox 360) – B-, B, B+
Final Fantasy IV (DS) – B
Hot Shots Golf: Open Tee 2 (PSP) – B-
Download
Penny Arcade Adventures Episode 1 (XBLA) – B
Lost Winds (WiiWare) – B
Roogoo (XBLA) – A-
Echochrome (PSN) – B

REDMOND, Wash.–(BUSINESS WIRE)– Determined to help lift the spirits of seriously ill children and their families, Nintendo of America Inc. and Starlight Starbright Children's Foundation have committed to placing hundreds of popular Fun Centers, now featuring Wii™ game systems, in hospitals across the United States and Canada this year. Nintendo of America is manufacturing 1,250 new Fun Centers in their first run, and Starlight expects to have about 500 of them placed in hospitals by the end of the year. In a continuation of the organizations' 16-year partnership, the portable Fun Centers with the new Wii technology will be enjoyed by thousands of hospitalized kids.

The new Fun Centers feature a Sharp AQUOS™ flat-screen television, a DVD player, a Wii system and a selection of family-friendly Wii games like Super Mario Galaxy™, Wii Sports™ and Mario Party® 8. The Fun Centers were created specifically to offer children an entertaining respite during difficult hospital stays.

To help mark the introduction of the new Fun Centers, two units, donated by Nintendo, will be presented to Childrens Hospital Los Angeles at a special Super Mario Galaxy-themed launch event on June 25. Child star Allen Alvarado, of Discovery Kids' Flight 29 Down, and video game icon Mario™ will be in attendance. Allen has had personal experience with Fun Centers, which kept him company and aided in his recovery when he was hospitalized for several weeks at Childrens Hospital after an automobile accident last fall.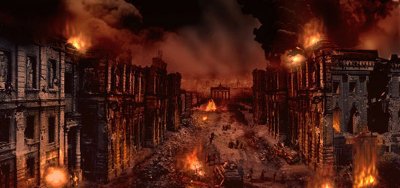 Call of Duty: World at War is turning out to be looking like a great gaming experience on the Wii. Mostly everything gamers want from the 360 and PS3 versions will be appearing in the Wii version with what seems to be impressive graphics and gameplay. Also online play has been confirmed again by Mark Lamia of Treyarch. If the controls are equal to that of Medal of Honor: Heroes 2 on Wii, there's a very good chance that World at War will be one of the Wii's best first-person shooters.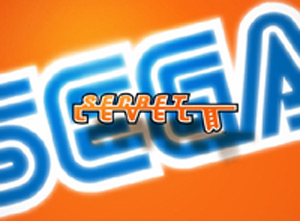 Instead of saving their information for the press at E3, most companies have gone a different root and have decided over the past few years to hold private events to show off their newest products. Sega has joined in on the fun and has three different (private) events scheduled for this July:
– Tokyo: July 3rd, 4th
– Osaka: July 8th
– Fukuoka: July 10th