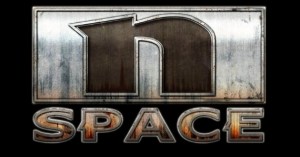 Me and the cloudy, question-answering collective at n-Space virtually sit down to discuss Heroes of Ruin, developmental frustrations, Star Wars: Battlefront, the fate (and possible future) of 'Winter', and much more. Even "Mary Kate and Ashley" makes a brief appearance.
~~~~~~~~~~~~~~~~~~~~~~~~~~~~~~~~~~~~~~~~~~
There is only one video game company in the entire world that could simultaneously say it has worked on a series as prolific as Star Wars, legendary as Mary Kate and Ashley, and classic as Roller Coaster Tycoon. That developer is n-Space, who most of you probably know due to their work on the Call of Duty DS games and various other FPS adaptations on Nintendo's handheld. Their portfolio is huge and their experience dates back to 1997 with a PS1 game called 'TigerShark', so needless to say, I went into this interview a little nervous– like a court jester trying to impress the king, or a game blogger trying to interview a well-known developer.
I was ready though, and I stepped into the room prepared for anything. Nothing, however, could have prepared me for that with which I was faced…


So I've been waiting on some interview answers from n-Space for a week or so that I was GOING to post soon, but since they haven't gotten back to me I'm holding off on my 'Heroes of Ruin' review and the interview until I can post them both at the same time. In the meantime, we're trying podcasts again! Seemed to go okay, but it's currently fairly generic and "oh, here's another podcast", you know? Eventually we'll get to being more unique and entertaining, but for the time being we'll just feel our way through the stuff and try and offer some interesting opinions on things! Here's the first episode, available for streaming or download: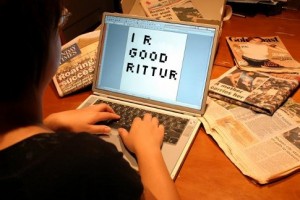 It's an interesting thing to "work" (it's hardly work- more of a hobby I suppose) in the video gaming industry. All of the things I had questions about five years ago- how people got free games, whether you ever get tired of free games (you do), whether people gouge review scores intentionally, and so on and so forth- have now been answered. And you know what the most striking thing that I've learned over the last four years is? How difficult it is to give a game a bad review score. You have no idea how much I struggle with it, or how much I'm willing to bet others struggle with it.
When you're someone "on the outside", you just sort of assume that if YOU were in a position to review games you would be brutally honest and never let anything sway your decisions into bias. But it's not that simple. It's really not.
I'm getting ahead of myself though, because what I really want to talk about are things I think a lot of gamers ponder: How honest are review scores? Do outlets ever fudge them to get favors from a publisher? Do publishers ever discriminate against certain outlets to avoid getting bad press? I don't think I've seen anyone come out and just tell it as honestly as they can, so (hopefully!) I can do an okay job of just that.
What follows is some insight- as honest as I can put it- from my limited perspective (along with some helpful commentary from the other side, courtesy of our good friend Jools Watsham!), to hopefully answer some of those questions you've discussed on message boards or with friends, angrily coming to the conclusion that the reviewing system is biased and unreliable.
And guess what; it is! Sort of.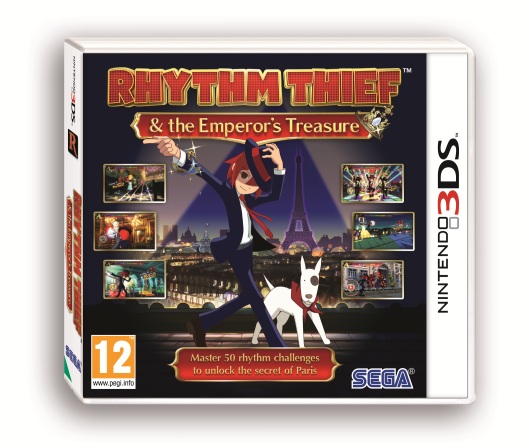 Game Info:
System: Nintendo 3DS
Genre: Rhythm/Adventure
Players: 1-2
Release Date: April 5, 2012 (EU)/July 10, 2012 (US)
Developer: Sega
Publisher: Sega
Whatever happened to rhythm games? Sure, we all saw Guitar Hero and Rock Band achieve mainstream success, but what happened to the weird subset that blended the usual rhythm-based gameplay with unique visual styles and character-driven storylines? While games like Gitaroo Man and Parappa the Rapper became critical hits, the genre seems to have fallen off the radar lately (probably because you didn't buy Elite Beat Agents*). Thankfully, there's now Rhythm Thief, a Sega produced "rhythm game revival" of sorts. With the combination of Samba de Amigo director, Shun Nakamura, and Space Channel 5: Part 2 composer, Tomoya Ohtani behind the game it should be a success, but does it successfully follow the path paved by its predecessors?


Dear Internet,
Two things. Number one, I actually do know how to pronounce the name of the game. Number two, stop telling me to do 'regular' and 'informative' reviews. Information about the game is on every other video game website ever- including this one. You don't need me telling you things that you can find elsewhere more easily. Number three, I'm getting a new camera that isn't crappy.
~Austin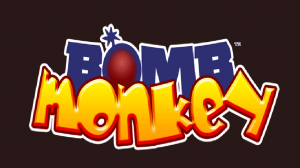 Game: Bomb Monkey
System: 3DS (eShop)
Developer: Renegade Kid
Release Date: June 27, 2012
Price: $5.00
———————————————————————————
It's games like 'Bomb Monkey' that make me wish there wasn't so much pressure to add a numbered score to game reviews. Admittedly, I hold none of this pressure myself because I have nothing to lose by doing things differently, but in general you'll see a game like this come along and it's going to score 6s, 7s, and a few 8s. Maybe even a 9 or two if it's lucky. You can tell this just by looking at it for three seconds, or from hearing someone describe it.
It's destined to these scores of "decent-but-not-great" not by value of its production or design, but by virtue of the fact that it's a casual puzzle game. Like Mario Party or Just Dance, its score doesn't stand among others in its genre, but rather among those like Zelda or Skyrim; games so grand in scope and lengthy in execution that they deserve the highest industry praises.
'Bomb Monkey' neither tries nor needs to be like this. It's a puzzle game whose objective is simple and if it were anything else would be a worse game for it. Does this mean it's fair to bound it to scores below 8 or 9? Just because it's a different kind of game? Should I rate it a 7.5? 7? 6.5? Some might say yes, because it's not as good as Zelda. Some would say no, because it's not as good nor worse than Zelda- it's merely different.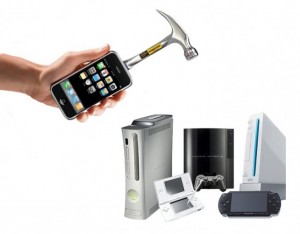 I got an iPad a few weeks ago.
Since then I've nabbed a ton of games for it, from the terrible free ones like McDonald's Happy Meal Builder (seriously, try it) to the top-notch like Plants vs. Zombies HD. The accessibility of games and the dangerously cheap cost of them had me all but convinced that this was the way casual gaming would be from here on out. I thought "Well, this is it. Gaming as a whole sure isn't dead, but it may very well be slipping out of its casual hayday."
Then, to my great luck, I got a review code for Art of Balance Touch! on the 3DS eShop. A simple game upon first glance, but given a few minutes with it and I realized something rather pleasant: Games are still better on dedicated gaming platforms than phones and tablets. They just are.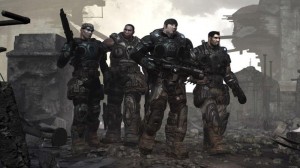 It seems like the longer I watch this industry progress, the further from me it moves. It is slowly severing its connections with innovation, artistic expression, or even just plain fun. We see fewer games like 'Flower' and more games like 'Call of Duty'. Fewer games like 'Zelda' and more games like 'Darksiders'. Fewer games like 'Mario Kart' and more games like 'Forza'. The longer I look at it, the worse it seems to get. Profits go up, but my enjoyment goes down.
I never really understood why I felt this way- at least not in any tangible, communicable sense- but finally I figured it out. It's all because of testosterone. It's all because of that weird, obscure concept of "manliness" as though it is something that even exists, much less is important.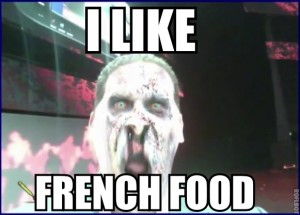 I really hate having to write these types of articles. I love Nintendo and it pains me to have to talk so badly of them. But seriously. Come on. The other press conferences this year were as follows:
Microsoft: Bombed.
Sony: Eh.
EA: Terrible.
Ubisoft: Average.
This wasn't a tough scenario. Nintendo should have been ready to blow this one out of the park. It was a fastball straight down the middle. It was a perfect storm of awesome that had the potential to send chills down the spines of every gamer watching. Instead of going for the home run though, they apparently decided to fake getting hit by the pitch and hobbled along to first base, managing to barely keep the game going, and build little if any hype for the next at-bat.




This is my obligatory "Here's what's going on at E3 just so you know" post.
So, just one day into the pre-E3 shows and we've already seen the effects of last year's presentation by Nintendo. I don't know if it's just my imagination, but it seems like as time goes on, more and more people are waiting for Nintendo's "OK" before they start trying out new things, as though they're using the big N as a guinea pig for them to invest in new ideas. This year it was probably the most prevalent, save for perhaps the year we saw Move and Kinect revealed.