At Nintendo's press conference about the 3DS a few weeks back, they revealed a Virtual Console for the new handheld not unlike the one on the Wii, but allowing for Game Boy and Game Boy Color games to be downloaded. My mind boggled at the possibilities. With only two games announced for the service so far (Super Mario Land and The Legend of Zelda: Link's Awakening DX) here are just a few of the other games that absolutely need to be made available on the 3DS. There are no Game Boy Advance games on this list – only Game Boy and Game Boy Color. I'm sure GBA games will be on the Virtual Console eventually, but I chose to keep them off the list because I could write thousand-word entries about how great Drill Dozer and Sonic Pinball Party are and no one wants to read that. Nope, you'd rather read about…
Having already discussed the future of Nintendo and where they need to go in order to "survive", there are a number of third party developers that would no doubt love to get their games on Nintendo's new system. These developers would also bring their most popular franchises to the system. Which developers would most likely bring their games to this console? Let's take a look.
October is a massive month for gaming and, as a result, this list is twice as long as it usually is. And this is only a small fraction of the games being released on the Wii and DS this month. Want to see this month's biggest releases? Read on for more info on Kirby, katanas and keytars.
It's the 25th anniversary of the release of the classic platformer, Super Mario Bros., and I figured I had to do something to celebrate – but what? Broadcast a 25-hour livestream of nothing but Mario games? Too bandwith-consuming. Write a list of the best Mario games? Too subjective. Finally review Super Mario Galaxy 2? Too logical. So instead here are a bunch of fun facts about our favourite pudgy plumber.
Remember how I said these were technically GamingEverything AND NintendoEverything podcasts? Well, they aren't anymore! These are 100% NintendoEverything podcasts from now on. Though, I'll admit, there's not too much different if you listened to previous podcasts aside from what news we cover. Regardless: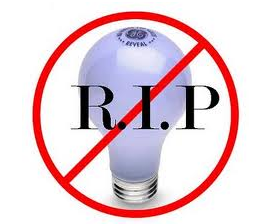 Download/listen to the podcast here!
This show we just cover some general stuff about Nintendo. I don't think I'll be the first to say it's not the best we can do, but hey, it's Nintendo, and it's a podcast. Have at it, and post any questions you may have for us here!
The Wii was released in 2006. Five years before that the GameCube was released. Same for the Nintendo 64. If history holds true, we could be seeing Nintendo's newest console as soon as 2011. What features would it sport? Which third party developers will make games on it? What does Nintendo need to do in order to preserve itself as #1 in the next cycle of consoles? Let's take a look, shall we?
After the barren wasteland that was August's release schedule, the games of September are looking to be a massive improvement (at least the ones that aren't out already). Whether you like RPGs, puzzle games, or music by Rush, there's something for just about everyone this month. Read on to see what the biggest games coming to Wii and DS this September are.
There are a lot of really strange adaptations of videos games out there. We all know how weird the Super Mario Bros. movie is and how much the Zelda cartoon deviated from its source material, but I wanted to take a look at some of the more obscure adaptations of Nintendo games there are out there. I figured I should start by looking at what was probably the first example of a Nintendo title being turned into some other form of media, so let's take a look back at the Donkey Kong and Donkey Kong Jr. cartoons that aired as part of CBS's Saturday Supercade block from 1983 to 1985.